Mon, May 5, 2014 at 10:08 PM
Nicki Minaj set to perform on the Parkway at...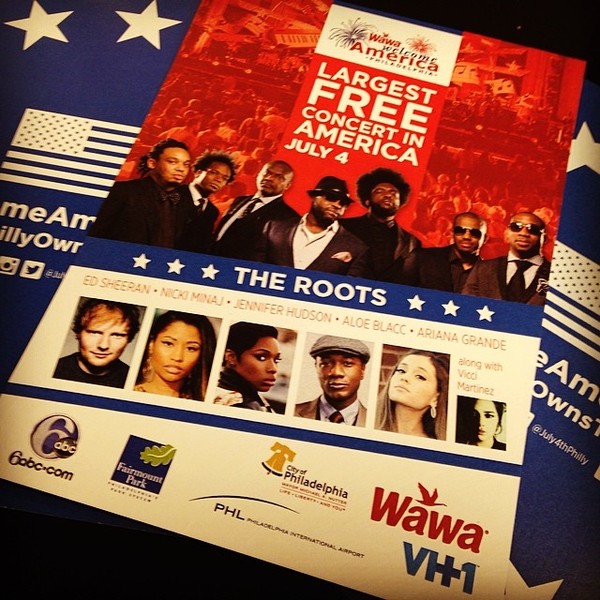 Organizers of the 2014 Wawa Welcome America festival revealed the musical acts set to perform during the 'largest free concert in America' on July 4th.
The performers are:
-The Roots
-Ed Sheeran
-Nicki Minaj
-Jennifer Hudson
-Aloe Blacc
-Ariana Grande
-Vicci Martinez
Wawa Welcome America is a multi-day festival that celebrates America's birthday in America's birthplace, Philadelphia.
The 4th of July Jam will air live on VH1 and Palladia and stream on VH1.com.
For the complete schedule and more info, visit http://www.welcomeamerica.com/