Sat, May 10, 2014 at 5:53 PM
Nicki Minaj Shoots Commercial For Myx Fusions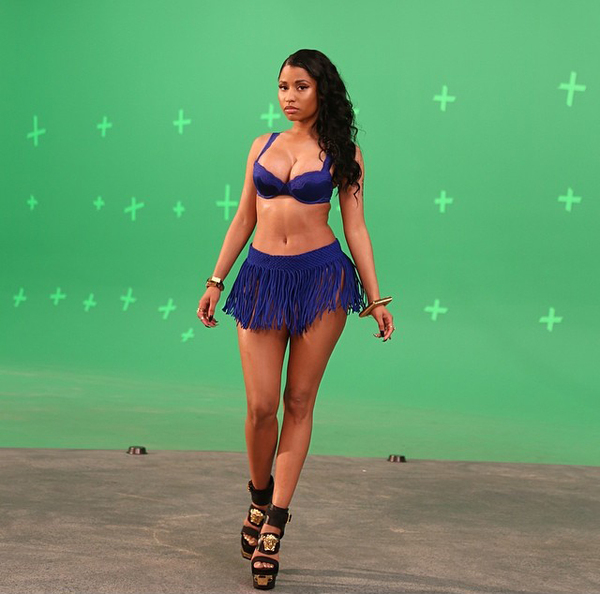 Nicki Minaj is ushering in summer with a new commercial shoot for Myx Moscato. She recently set Instagram on fire with some behind-the-scenes photos. In some shots Minaj posed in a salmon colored Norma Kamali bikini top and short skirt with some Gucci high heels. In other shots she rocked a blue Stella McCartney top and panties, Pily Q skirt, Versace heels and Celine accessories.
"Aint yellin cut wen it's shootin time," she captions on of the shots.
Check out more photos below.