Tue, May 20, 2014 at 10:49 PM
Nicki Minaj Says She's 'Absolutely' Going...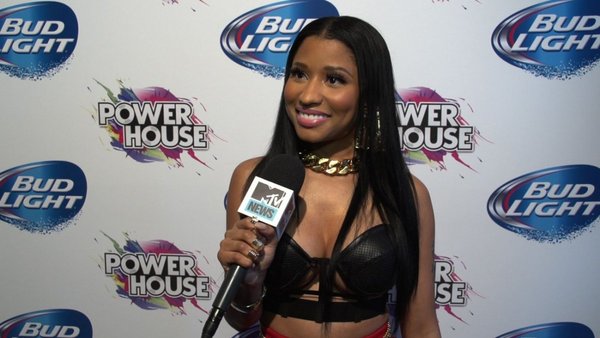 Nicki Minaj has a ton going on. On Wednesday, the Young Money rap queen will release "Pills N Potions," the first single from her upcoming The Pink Print LP, but that doesn't mean that she won't pursue other endeavors.
"Absolutely, I'm going to do other stuff in acting," Nicki told MTV News on Saturday when we asked her if she planned to follow-up the success she had playing Lydia, alongside veteran actress Cameron Diaz, in "The Other Woman."
Shortly after our interview, Minaj took the stage at Power 106′s annual Powerhouse concert at Honda Center in Anaheim, California. Her set, which included song like "Lookin' Ass," "Danny Glover" and "Yasss Bitch," once again proved that when it comes to rap, she rhymes as hard as anyone.
The success of "The Other Woman," proved that Ms. Minaj also has a future in acting. "'The Other Woman' being number one was a blessing," she said of the film's impressive opening week, where it topped the box office. "I was really, really happy that people went out and supported it. I had a great time and for it to be my first movie and for it to be a number one movie was dope."
Nicki's raps ooze confidence, but with acting she admits that is still finding her way. "I was super nervous, I'm not usually nervous with my music, so that was the only difference," she said. "But other than that it's still about trying to do your best."