Thu, Jun 26, 2014 at 1:43 AM
Trey Songz Surprises Nicki Minaj with a Studio...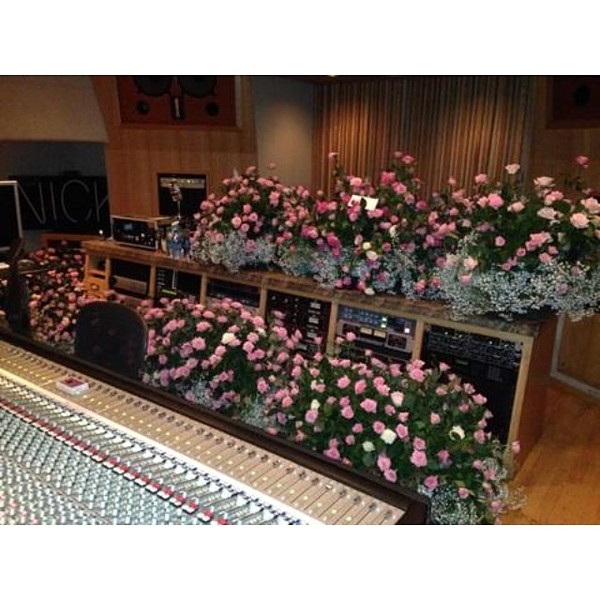 Trey Songz surprised Nicki Minaj with a studio full of pink roses to thank her for her contribution to his new album Trigga.
"Walked into the studio to this. Whoa! U rlly shldnt have @treysongz. I'm playing, u should have. Lol," captioned Nicki.
The flowers came with a handwritten note from Trey. "I'm a lil late on the rosé so I got you these roses instead," he said. "Nicki I love you!!! So proud of you. Your growth is inspiring and beautiful to watch. Very happy and honored for us to do it again."
Nicki returned the love, writing, "The honor is all mine, Trey. Thank u. #BottomsUp #TouchinLovin."
Listen to "Touchin, Lovin" here: smarturl.it/TRIGGAtouchinlovin.