Fri, Jul 4, 2014 at 6:48 PM
Nicki Minaj Official 4th of July After Party at...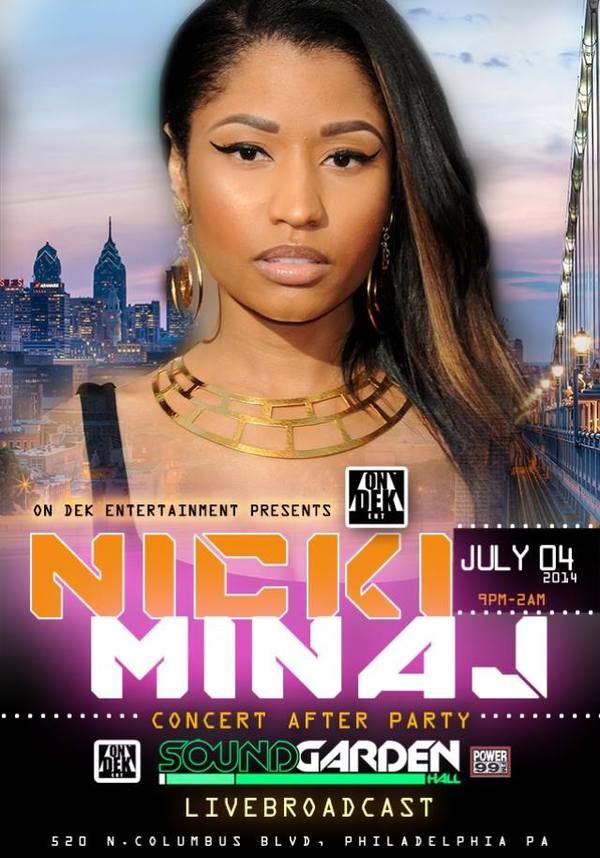 Barbz, if you've been dreaming of seeing Nicki Minaj in Philly then your prayers have been answered!
After a day of partying on the parkway make your way over to SoundGarden Hall where Philly nightlife prepares for Nicki Minaj's official Independence Day after party for July 4th Weekend!
Tickets still available online - bit.ly/1o5J0RQ. Tickets also available at the door.