Mon, Jul 7, 2014 at 6:06 PM
STYLE ON 'EM: Nicki Minaj in Christopher Kane...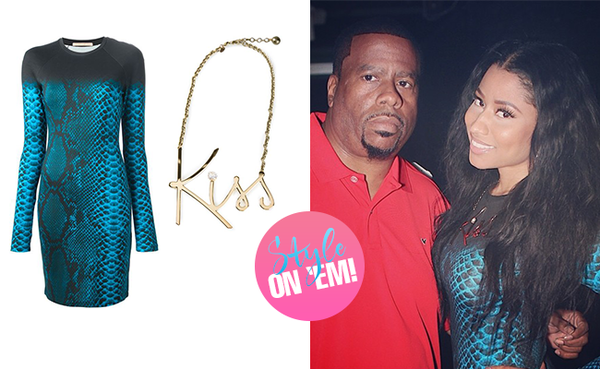 Nicki Minaj took to her Instagram earlier and shared a photo of herself and DJ Cosmic Kev in Philly. Nicki wore a Cyan Blue Christopher Kane Snakeskin Dress which features a round neck, a bodycon style and long sleeves. She accessorized with a Gold Lanvin Kiss Necklace.
Style on 'em bew!