Fri, Jul 11, 2014 at 10:48 PM
SPECIAL PRESALE: Nicki Minaj Fragrance 2-piece...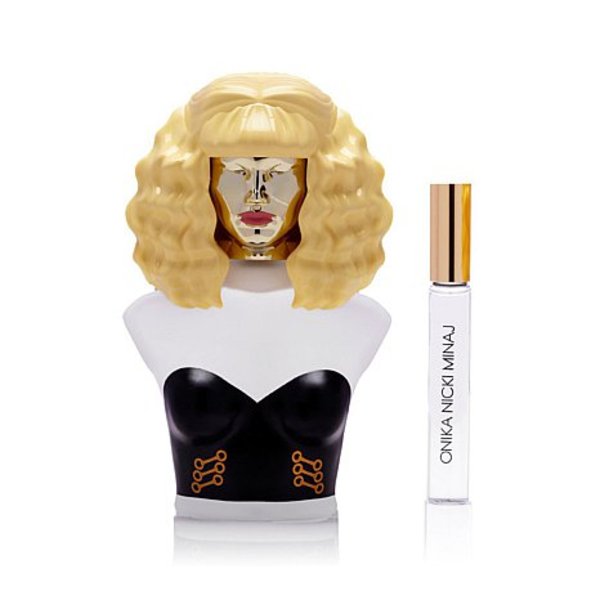 Exotic. Flirtatious. Glamorous. The Nicki Minaj fragrances inspire your inner sparkle. You'll feel lighthearted and have fun with life, especially by taking risks, trying new things, and traveling outside of your comfort zone. Celebrate your feminine strength and empowerment with this go-everywhere, fragrant selection.
PURCHASE HERE!

What You Get:
3.4 fl. oz. Minajesty Nicki Minaj Exotic Edition Eau de Parfum Spray
.34 fl. oz. Onika Nicki Minaj Eau de Parfum Rollerball
Onika Nicki Minaj Wardrobe Freshener
Fragrance Notes - Exotic:
Top: Bergamot, orange squeeze and mango
Heart: Tiger lilies, lavender blossom and dewy petals
Drydown: Creamy musk and cedarwood
Fragrance Notes - Onika:
Top: Pear, starfruit and mandarin
Heart: Water lily, orchid and osmanthus
Drydown: Sugar cane, white musk and cedarwood