Sat, Jul 12, 2014 at 4:37 PM
VIDEO: Exclusive Launch of Minajesty "Exotic...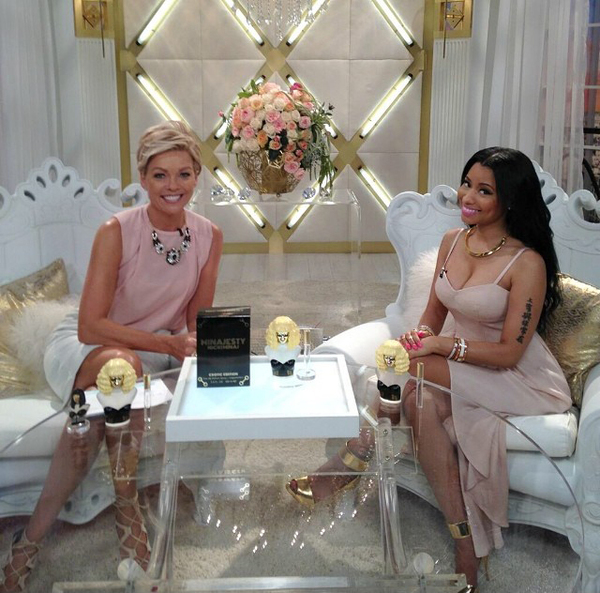 Nicki Minaj has been making appearances on HSN throughout the day to promote her latest fragrance, "Minajesty - Exotic Edition." The midnight showing was her first time slot and first-ever live appearance on the shopping network, which was met with a ton of enthusiasm.
In a press release from HSN, she explained that the scent was inspired by adventure.
"I am so excited to debut my new fragrance on HSN for the first time. I adore my fans and want to share this experience in a unique way – live, on TV. I hope this fragrance inspires my Barbz to feel positive and fearless. Every girl loves the thrill of adventure. Exotic to me, represents that crazy feeling you get from taking a risk and getting out of your comfort zone."
Watch all of Nicki's appearances on HSN throughout the day below:
Before she took over HSN, Nicki shared some photos with fans via her official Instagram. See the pics below: