Wed, Jul 30, 2014 at 6:05 AM
Jessie J, Nicki Minaj & Ariana Grande - Bang...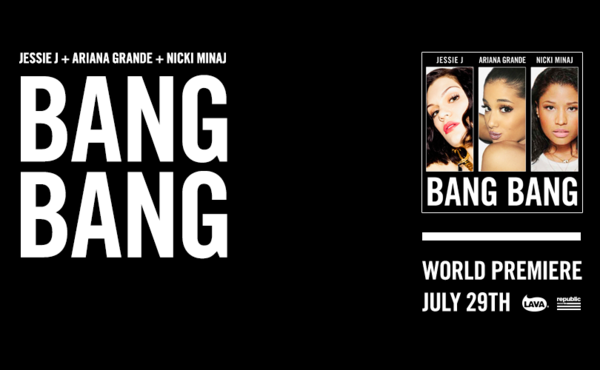 Just over 24hrs left until the single "Bang Bang" featuring Nicki Minaj, Ariana Grande and Jessie J premieres worldwide. Full audio of the song will not be available until it reaches radio and iTunes on July 29, but Jessie J, Nicki Minaj, and Ariana have now all released teasers for their verses on Instagram.
Republic also confirmed this week that the song will simultaneously impact pop, rhythmic and hot adult contemporary radio when it launches on Tuesday, July 29.
Listen to all three snippets: