Mon, Sep 1, 2014 at 3:12 AM
Nicki Minaj to Appear on The Ellen DeGeneres...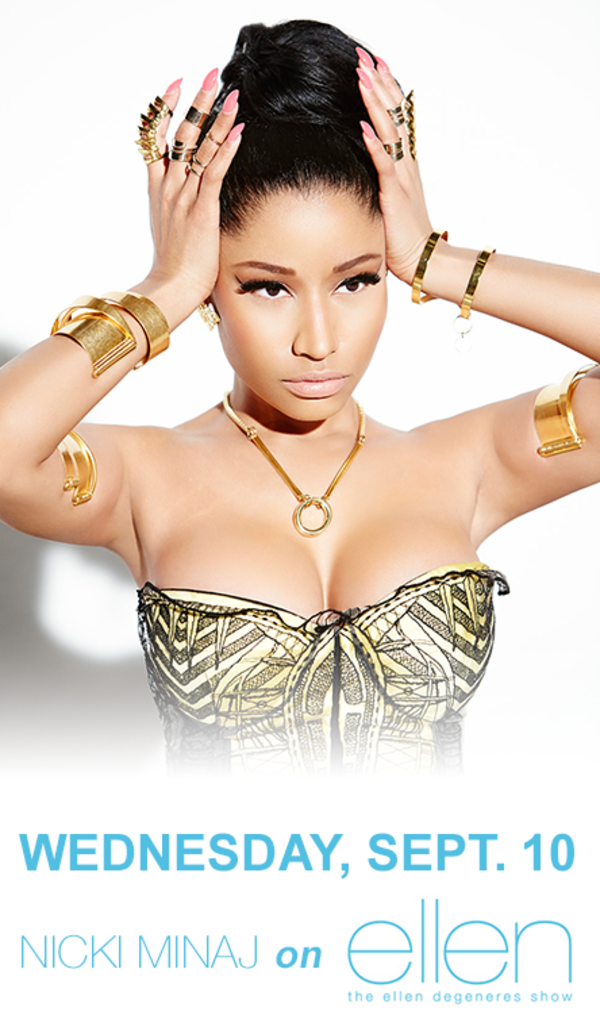 Season 12 premiere week continues with one of Ellen's most memorable guests, NICKI MINAJ on September 10!
It was the bounce felt 'round the world this summer. In an exclusive appearance, NICKI MINAJ will be filling Ellen in on her worldwide-trending video, "Anaconda"! With over 83 million views in a week, there's no denying this talented entertainer's sex appeal, and everyone knows she's not shy about sharing it on our show! Ellen might even get an idea for her next Halloween costume. The dancing, the costumes, that scene with Drake, the… fruit, our host will get the juicy details on the biggest music video of the year! Nicki says exactly what she thinks, does exactly what she wants, and always keeps it real with Ellen. See what the rapper spills when she returns!
[Source]