Thu, Mar 30, 2017 at 11:10 PM
Nicki Minaj surpasses Aretha Franklin for most...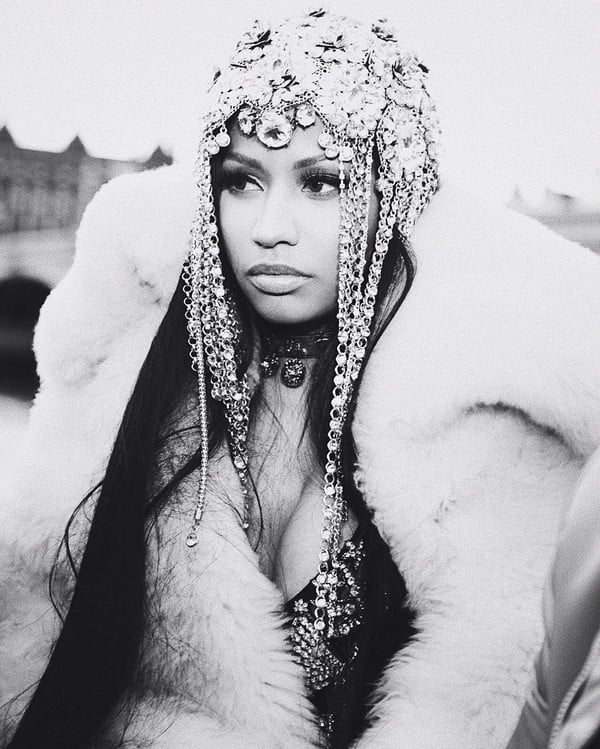 All three of Nicki Minaj's latest releases — "No Frauds," "Regret In Your Tears" and "Changed It" — have made their debut on this week's Billboard Hot 100 chart at #14, #61 and #71 respectively.
With these three debuts, Nicki Minaj has now earned 76 Hot 100 entries and has officially surpassed Aretha Franklin (who has 73 entries), for the most appearances among women in the chart's 58-year history.
Most Hot 100 Entries Among Women All-Time:
76, Nicki Minaj
73, Aretha Franklin
70, Taylor Swift
58, Rihanna
57, Madonna
56, Dionne Warwick
54, Beyonce
53, Connie Francis
48, Mariah Carey
48, Brenda Lee
43, Miley Cyrus
41, Barbra Streisand
40, Mary J. Blige
40, Janet Jackson
40, Diana Ross
It should also be noted that Nicki Minaj is also currently ninth (9th) on the list of most Hot 100 entries overall. The Glee Cast holds the record with 207 entries, Lil Wayne follows second with 135 and Drake a close third with 133.