Sat, Jun 25, 2011 at 5:13 AM
WORLD PREMIERE: Nicki Minaj - 'Did It On Em'...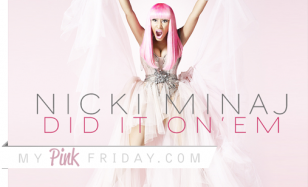 Today only at MyPinkFriday.com you have your first ever exclusive look at Nicki Minaj's brand new music video "Did It On Em". Make sure you check out the video & let us know what you think of it after you watch it in the comments below. Enjoy!