Mon, Oct 31, 2011 at 4:59 PM
Nicki Minaj, One Of Google's Most-Searched...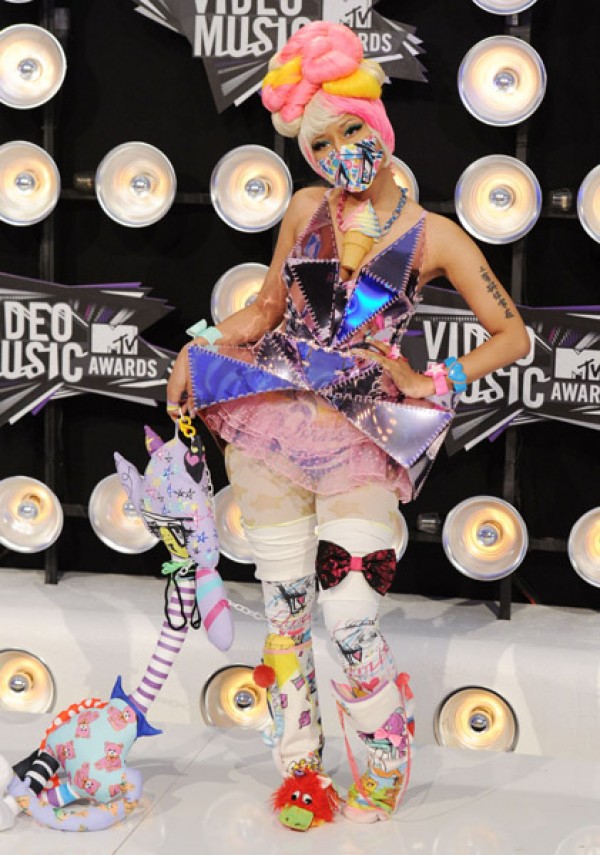 According to The New York Post, Nicki Minaj is one of Google's most-searched Halloween costumes this year. Only "Playboy Bunny," "Black Swan" and "Angry Birds" have been searched more then Minaj.
Looks like YouTube sensation Sophia Grace Brownlee isn't the only one losing their mind over Minaj.
Dressing up like the "Super Bass" rapper won't take much planning or money. Simply shop your closet for the most colorful and crazy gear, wear them all at once and you're set.
Here are a few more tips to help achieve the look:
1. Mix prints. Nothing you're wearing should match.
2. Anything leopard will work. The more the merrier.
3. Spandex, spandex, spandex. Gotta show off your curves.
4. Throw on a big wig. Preferably pink.
5. If you have a surgical face mask laying around--put it on.
6. Stuffed animals double as accessories. Grab one before you head out the door.