Mon, Nov 28, 2011 at 6:19 PM
Nicki Minaj's Debut Album "Pink Friday"...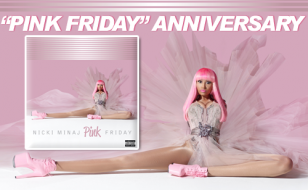 Today (November 22nd) marks the anniversary of Nicki Minaj's debut album "Pink Friday" which was released in 2010. Nicki Minaj's album went PLATINUM and also won "Album Of The Year" recently at the 2011 American Music Awards. If you still don't have your copy of "Pink Friday" or you want to purchase more copies make sure you click the link below!