Mon, Aug 20, 2012 at 5:10 PM
Nicki Minaj Barbie Doll, Made by Mattel, to Be...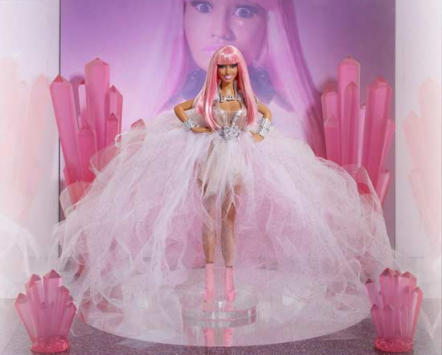 On Wednesday, Mattel will make a one-of-a-kind Nicki Minaj Barbie doll available for auction at CharityBuzz.com, to be showcased at Divine Design's five-day event and gala at the Beverly Hilton in Los Angeles. Bids will be received through Dec. 19 and will start at $1,000. Previous celebrities who've had a one-of-a-kind Barbie auctioned off at the event include Carol Channing, Rachel Zoe and Janet Jackson. All proceeds will benefit Project Angel Food, which provides food for men, women and children affected by HIV and AIDS.