Sun, Jan 1, 2012 at 7:44 PM
'Dance (A$$) (Remix)' Climbs to #10 on...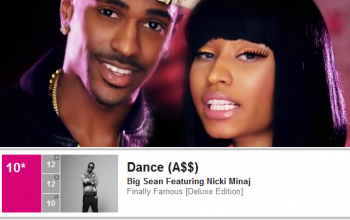 Nicki Minaj & Big Sean's 'Dance (A$$) (Remix)' climbs to #10 on the Billboard Hot 100 after 11 weeks on the chart giving Nicki another top ten hit. Congratulations to both Nicki & Big Sean! Purchase the single on itunes now if you still have not purchased your copy!