Sun, Feb 12, 2012 at 3:15 PM
Nicki Minaj Announces Grammy Plans, New Single,...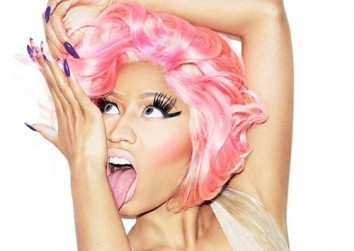 Fresh off her halftime performance with Madonna, Nicki Minaj is announcing the release of her second studio album Pink Friday: Roman Reloaded on April 3.
Minaj released her debut album, Pink Friday, in November 2010.
On Sunday, Minaj will perform Roman Holiday, from the new album, at the Grammys. Minaj's Grammy nominations include best new artist, best rap performance and best rap album.
On Monday, look for Ryan Seacrest to premiere Minaj's new single, Starships, available on iTunes the same day.
Nicki Minaj will wrap up a busy February with a performance at the 2012 NBA All-Star Game in Orlando on Feb. 26th. A press release hinted Minaj will perform, but did not reveal if for the halftime show.