Fri, Jun 1, 2012 at 9:36 PM
Nicki Minaj's Starships continues to fly up...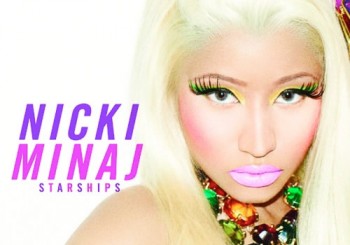 According to today's Official Charts Update, Nicki Minaj could be rocketing towards the top of the Official Singles Chart.
The Trinidadian / American singer's track Starships, which has continued to climb since it debuted at Number 16 on the chart four weeks ago, is still on an upward trajectory. Starships has gained significant ground and is currently hovering at Number 3. Be sure to log on to www.theofficialcharts.com at 7PM on Sunday (March 11) to see if it shoots up to the top of the chart.