Wed, Mar 21, 2012 at 8:49 PM
Nicki Minaj Covers Complex's 10th Anniversary...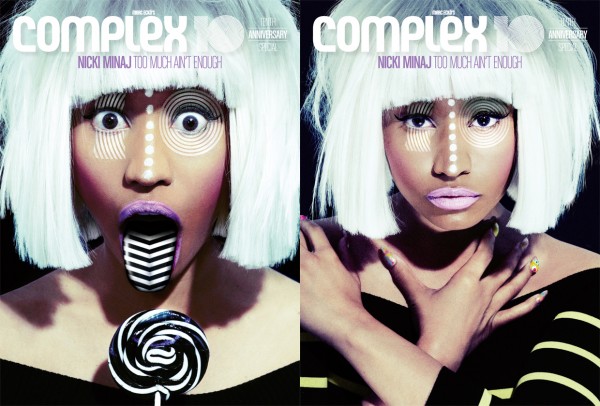 When it came time to create the covers for Complex's 10th Anniversary Issue, we knew we had to recruit some heavy hitters to help us celebrate the milestone. Yesterday we unveiled our controversial Justin Bieber covers, but that's only one side of our special edition. Feast your eyes on our second double cover starringNicki Minaj. Head-spinning crazy or dead serious—take your pick.