Sun, Jun 3, 2012 at 10:42 AM
Nicki Minaj Will be on The Ellen Show This...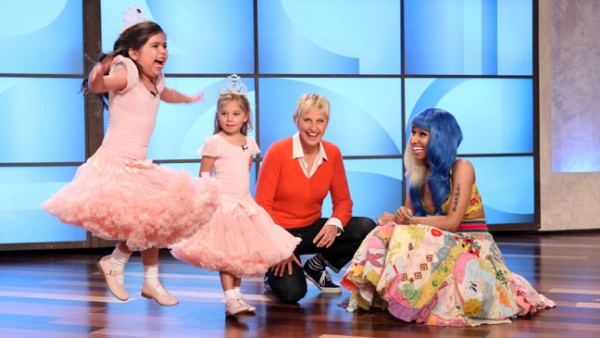 She's one of the biggest pop stars on the planet, NICKI MINAJ is here! Her countless hits and larger-than-life personality has kept her at the top of the charts! She's here to catch up with Ellen on life in the fast lane, and to perform a song from her huge new CD, "Pink Friday: Roman Reloaded"!
Plus, the two cutest pop stars in the world, SOPHIA GRACE & ROSIE are back! They're here to see their favorite musician, Nicki Minaj! The first time these three were on stage together was one of the most memorable moments in Ellen show history. Tune in to Ellen on Thursday, May 10, 2012!