AYO.


Twitter : @IttyBittyAyo
Facebook; www.facebook.com/AyoRomann


I personally love Nicki Minaj everytime im down her lyrics just picks me back up. Lol
I'm in not gonna' be like I'm her Number 1 fan because their are 6 Million People who would say that aswell but i can say for sure she does inspire me to be strong and stay in school!!

Why is it that you could only see the worst in me i swear sometimes it feels like it nurtures me but to keep it all in is kinda hurtin' me i could say im done with but it lurks in me. - Here I Am
those lyrics describe how i feel sometimes & it like her music gets me so much. :)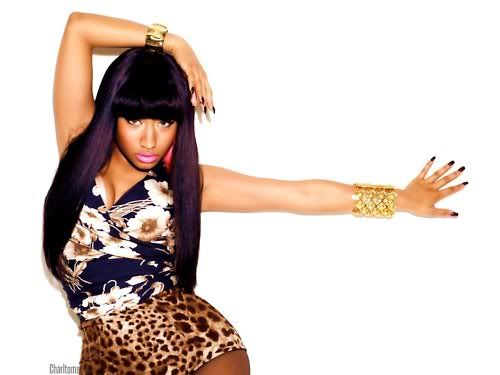 Blog
Tue, Sep 27, 2011 at 11:18 AM

All Nicki Minaj songs Affirmative Action (feat. Nicki Minaj) - Gravy [Mayor Goonberg Visits Africa (2006)] All About The Benjamins (feat. Nicki Minaj & The Riot Squad) - Stack Bundles All I Do Is Win (remix) (feat. T-Pain, Rick Ross, Busta Rhymes, Diddy, Nicki Minaj, Fabolous, Jadakiss & Fat Joe) - DJ Khaled Always Love You (feat. Nicki Minaj & Short Dawg) - Gudda Gudda [Guddaville...