WHEN Y'ALL SEE MI 'ERE WEH Y'ALL FI DO? BOWWW DOWNNN ! I LOVE NICKI MINAJ! BEEN A FAN SINCE 08* TEAM MINAJ IS WINNING! * OK, PLAY WID IT! #TEAMMINAJ! #THENICKIMINAJCOLLECTION [[10.9.13)) #MINAJESTY

-IM SHODY MINAJ THE ONE AND ONLY SHODY MINAJ.. BITCH IM A PRO SO AINT A H*E LIKE ME! IM FROM SOUTH BEACH MIAMI FLORIDA THE SUN SHINE STATE. IM A *SAGITTARIUS* JUST LIKE NIC. MY BIRTHDAY IS ON DECEMBER 13TH & NIC'S IS ON THE 8TH AS Y'ALL BARBZ KNOW! AYE ANYWAY.. IM A COOL AHHZ GURL THO AS YOU CAN SEE.. I BET YOU ALREADY WANNA BE MY FRIEND FROM WHAT IM SAYIN! HAAAAA I AINT WORRIED BOUT NUUN!

-INSTAGRAM: miami_broad_badd
-TWITTER: @Miami_broad_bad
-YOUTUBE: SHODY FIRE
-SHOPYOURWAY: SHODY MINAJ (SHODYMINAJ)
-Ask.fm/miamibroadbadd

-IM OUT !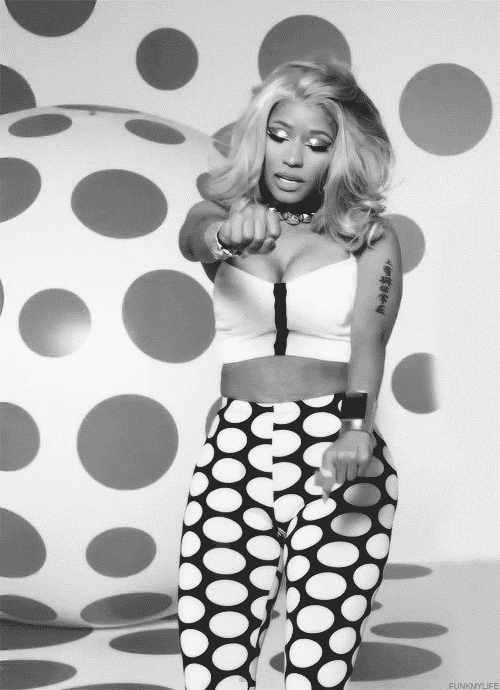 Blog
Thu, Oct 10, 2013 at 2:13 AM

- OCTOBER 9TH , 2013 THE NICKI MINAJ COLLECTION DEBUTS TODAY ! IM SOOO EXITED! K-MART HERE I COMEEEEE !!! :D