Sun, Mar 17, 2013 at 12:41 PM
Nicki Minaj shoots "High School" video.
Nicki Minaj isn't afraid to show off her amazing figure.

In recent weeks, she's left barbz drooling over photos of herself in a neon green bikini while on vacation, and she's even more appealing in French Montana's 'Freaks' video. Now she offers another reason to keep eyes darting in her direction with a sneak peek of her visual for her Lil Wayne collaboration, 'High School.'

Photos from the video set for the song, which is featured on her latest album, 'Pink Friday: Roman Reloaded – The Re-Up,' surfaced on Twitter. In the images, the blonde-haired rapper shows off her curves in another neon green bathing suit. This one hugging her in all the right places as she sits in a jacuzzi basking in the sun.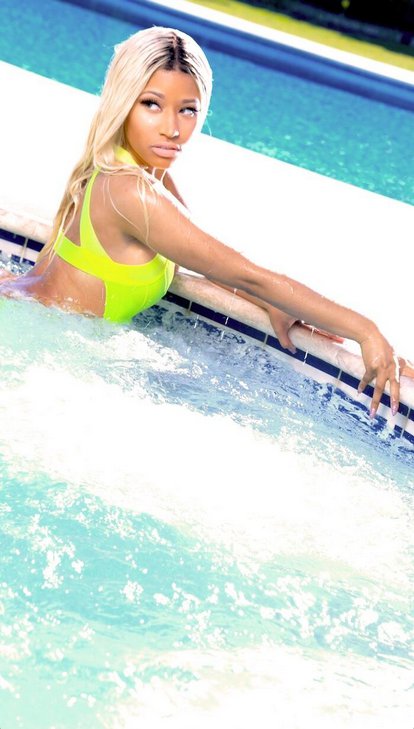 She dried off for another scene with her Young Money boss Weezy, sticking her tongue out as they posed for a candid pic.

"Outchea gettin black AF. lmao. I asked the crew to hop in the jacuzzi w/me… they declined," Nicki tweeted.

Benny Boom, who directed her videos for 'Beez in the Trap' 'Right By My Side' and 'Pound the Alarm,' handles directorial duties for the video shoot of High School.

Nicki plans to film a second video with rappers Birdman, Lil Wayne and Future for their new release of 'Tap Out'




She is also featured on "Lay It Down" off Lil Wayne's upcoming album, I Am Not a Human Being II, due March 26.