Danielle 14, Wish I was a part of young money:'(

PRETTYGANG with Nic. I'm Legit.

Onika Tanya Maraj, born in trinidad and tobago, moved to Jamaica, Queens at age 5.

Nicki Minaj !
Love All The Barbz and kens.
I just love this girl and yeh you said it Nicki, fuck a stupid hoee! And yes I'm referring to lil Kim the whore.

Nicki has had absolutely 0% ass surgery, if you believe she has then gett off my fone strawberry shortcake!.

YMCMB=my life

Nicki Minaj, Drake, Lil Wayne, Lil chuckee, Lil twist, GuddaGudda, Tyga, Birdman, Shanell, Jae Millz, etc...

If drizzy say get her ima get her, I got that kinda money make a broke bitch
bitter...

Hey, yo Baby Bop, fuck you and your EP
Who's gassing this hoe? BP?

Let's go to the beach, each
Let's go get away
They say, what they gonna say?
Have a drink, click, found the bud light
Bad b-tches like me, is hard to come by
The patron on, let's go get it on
The zone on, yes i'm in the zone
Is it two, three? leave a good tip
I'mma blow off my money and don't give too quick

Baby 1, 2, 3
Tell 'em get the referee
'Cause he can, get the knockout
get the telephone please
It's emergency
'Cause he can, get the knockout
Get the knockout

Baby if you ask me to take a break
I'll give it all away, don't care what the people say
I'll be a million, billion, trillion miles away

H-h-h-he asked my sign, I said a Sagg'
I'm a star, Sheriff badge,
Whats the point, If I'm guardin'
Double D up hoes, Dolly Parton

...so yeah I love Nicki Minaj, Nicki the ninja, Nicki Lewinski, Roman Zolanski,Martha Zolanski, cookie and all the barbies and kens out there, mwaa... Tra.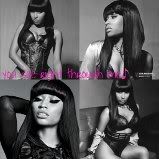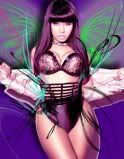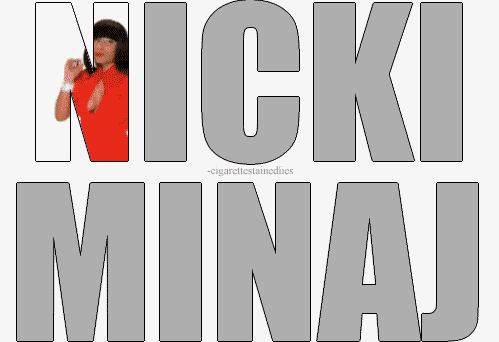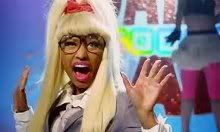 one two, buckle my shoe, no one in the corner has swagga like I do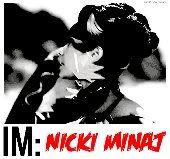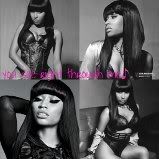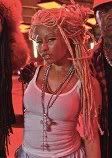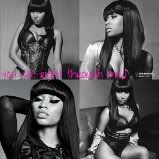 Call it a curse
Or just call me blessed
If you can't handle my worst
You ain't getting my best
Is this how Marilyn Monroe felt felt felt felt?
Must be how Marilyn Monroe felt felt felt felt

Its like all the good things
They fall apart like…
Like Marilyn Monroe

You like balloon boy, mama you was never there!

I Love My Onikaa Babyy
Pink Friday: Roman Reloaded dontbother#
Blog
Fri, Mar 2, 2012 at 2:12 PM

Can anyone tell me how to upload pictures to my page? Love yas,x