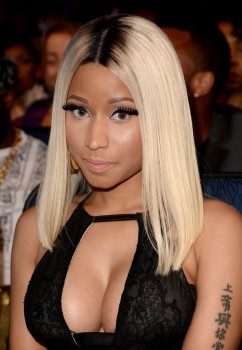 I LOVE BAD BITCHES THAT'S MY FUQIN PROBLEM! AND YEAH LOVE NICKI THAT'S MY FUQIN PROBLEM!
Nicki Minaj is an amazing woman and she is doing it big for the #Barbz and #Kenz! She is giving little girls someone to look up too, letting them know anything is possible. Hands Down she is my Favorite!!! Love you Nicki!!
But about me....
I am almost done with my BA degree in Psychology and will probably return to earn my BA degree in Film. I have always had a thing for film, whether making my own short movies, directing, and acting.
Blog
Fri, Sep 27, 2013 at 9:05 PM

Just wanted to express how much iI love and adore Nicki! Her music takes me to places! I love you Nicki! You're an amazing woman and I am proud to be your Barb! Love, Hugs, Kisses, and Smooches