Hey, it's Moni
http://imageshack.us/photo/photo/248/imagewpy.jpg/

WTFFFFFFFF!!!!!!!! NICKI FINALLY FOLLOWED ME ON TWITTER!!!!!! I LOVE YOU SO MUCH NIC!!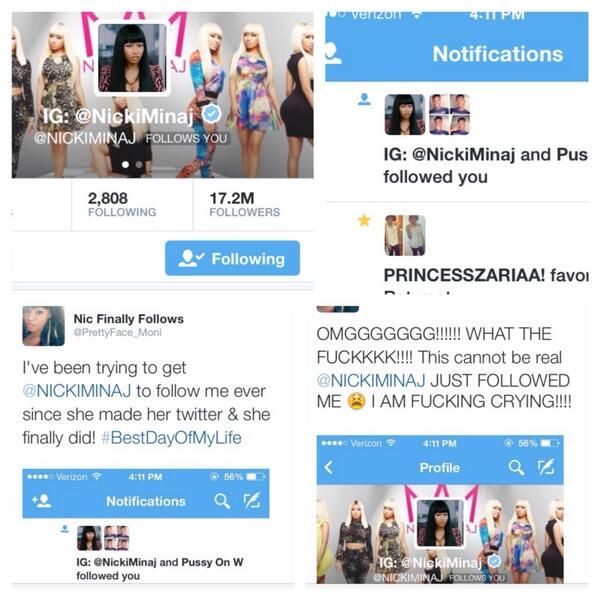 Blog
Mon, Dec 30, 2013 at 10:38 PM

Oh my fucking GODDDDDDDD!!!!! Okay this has officially been the BEST day of my life!!!! First of all, on Monday December 30th, 2013 at 4:10pm my Queen, my Idol, the best female rap artist to step foot on this mother fucking planet followed me on twitter. When I saw that it was really her that followed me, and not just one of those Nicki Minaj fan pages, I fucking screamed for like 3 minutes...