Onika Tanya Maraj is EVERYTHING!!! 12|23|08 infatuation took over &i claimed this title!


Picoodle Image Hosting

A TRUE DIE HARD!


Picoodle Image Hosting

11|13|09 i met Nicki for the first time in Brooklyn at clubDJUMBLA ...i fell in love! she performed, signed my boobs, & she was just talking to us. it kinda felt like a big group of friends just hanging out joking & talking after a while. ever since that day i felt connected to her, i'd knew she'd live in my heart for ever.


Picoodle Image Hosting

3|31|10 was a wednesday & Nicki was at 106 dropping the massive attack video and i didnt have tickets =( but thats wasnt stoppin me. i ended up going after school anyway & NOT getting in =( but i just couldnt leave. when Nicki left she ended up stopping and taking picks with so many of us barbs! it just made my heart smile because when i was in highschool i went to 106 so many times & seen so many artist & NOT 1 has EVER done that. MAYBE stop for 5seconds so someone could take a pick of them but never stop & take pictures with the FANS.. that really touched me! non the less i was so excited i didnt even ask someone to take the pick with my phone, i just turned it around & snapped. its not the best picture but the fact that she put her arm around my back and leaned over to me to fit into the camera is all that matters to me =)


Picoodle Image Hosting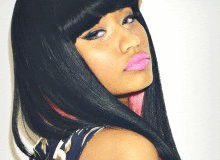 11|22|10 at 106andPark i got to tell Nicki how proud i am of EVERYTHING she accomplished! she thanked me & signed my c.d! i was in so much aaaww like i'd never seen her before like it was our first one on one dialogue or something *sigs* all that matters is that it was another moment4life Onika had given me & i loved it!


Picoodle Image Hosting

i have a life & bills to pay. i go to school i work & i intern so i cant follow Nicki around the world but WHENEVER Nicki comes to NewYork i make it my business to see her. 2010 was the BEST thanksgiving i EVER had & it was all because of Onika.


Picoodle Image Hosting

I searched high & low for this all over NY just to end up finding out its only sold online -__-
trust and believe I got my sh*t though! lol ALL ONKIA EVERYTHING!!!!




my birthday is in february so yall know i was devastated when Nick
pushed the Album back =( but i still had the lipstick to look forward to!!! =)


Picoodle Image Hosting



Picoodle Image Hosting

when PINK FRIDAY came out i missed the signing because i was on the line for 106 and park which was bitter sweat cause it was such a tough decision BUT this year when PinkFridayROMANRELOADED came out i was prepared! i ended up buying Nicki flowers & she signed my poster & my phone case. it was the best 3 minutes of my life!!! i was like i brought you flowers then i just kept talking & outta nowhere she was like "gimme my flowers" (me, her, sb & the security gaurd closes to the table just started laughing) then i had to remind her that the day before at 106 and park she was like yall better not had downloaded the leak & i yelled i did but dont worry im coppin the albim. she gone look at me like "yea right" & say mmmhhmmm & at the signing when i reminded her she dead leaned over the table & was like you better had! lmaoooo then i just finished up with telling her that i love & respect her so much. & she thanked me and told me she loved me too! *sigs* :-)



i cherish every moment i have with Onika but theres one that touched my heart to the point i shed a few tears & thats something i dont do. at 106andpark there were some time mix ups so they kept us there all day & ppl were waiting since 6 a.m & we didnt get out until after 8pm & you cant bring food into the studio. So Onika goes & buys the whole studio audience pizza. now granted its only pizza but thats not the point. the fact that she cared enough to even acknowledge the fact that we love her to the point we standing in the cold for hours for her is one thing but to actually think about the fact that not eating on top of that is just not good for ones body overall was just overwhelming for me cause any other artist would have said there thank you's & kept on with the show! i swear she's truly one of a kind! & yes i took a pick of my pizza so! lml


Picoodle Image Hosting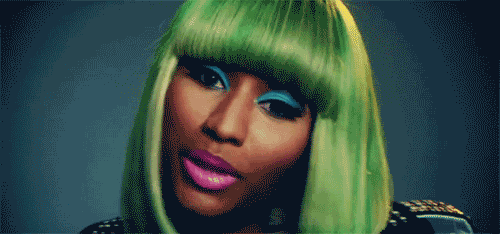 Music Playlist at MixPod.com
Blog
Mon, Apr 16, 2012 at 6:01 PM

I don't even know what happened but its been 24hrs & my heart still hurts! One minute I'm looking at a text message from Nicki's twitter timeline, next thing I know her account is gone! I know its just twitter but that's what made me feel closest to Nicki she was the reason I made an account in the first place! She never followed me or tweeted me back but just the fact that everytime she made a...