Fri, May 13, 2011 at 12:09 AM
Whats like this BarbieChicc?
Hello My Name Is BARBIEHEEHEE01 tha' first out of tha' best Ha Ha Ha Ha I'm A BARBIE you should know that. I'm dying to see Nicki Minaj LIVE, I listen to her songs EVERYDAY 24/7. She talks about her emotions, and I feel em'. So listen to MEH Barb's I rock my world of loving and obsession of NICKIMINAJ! I've been planing to go to her CONCERT this summer and I'm excited and so Happy can't wait to go to Dallas and HAVE FUN THERE!!!:) =]
Nicki Minaj Collage 2011..

Nd pop that Hoe..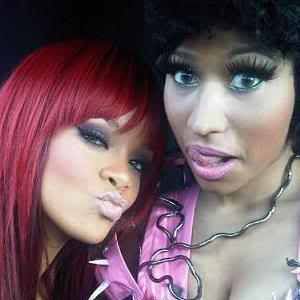 Rihanna Nd Nicki