Hello and welcome to my beautiful Barbie blog dedicated to my idol Miss Nicki Minaj. I'm Aaliyah but you can call me Liyah for short. I'm a sucker for cute nicknames and I hope Nicki will give me one one day!

I'm here to blog about all things Nicki and my incredible adventures of being a brummie barbie!

I first became a fan of Nicki when I heard "Check It Out" which was one of her first singles to do so well in the UK. I've loved and supported her ever since then. She secured my love for her with her other singles "Right Thru Me" and "Moment 4 Life" from her debut album "Pink Friday". I wasn't the only one who fell in love with her as my mom made me buy Pink Friday for her for Christmas that year as she also fell in love with Nicki after Right Thru Me. :)

Since then my love for her has grown and grown so much just as well as she has continued to grow as an artist and person. She's done so much since starting her career and even before then and she is continuing to do so much more and I'm behind her all the way throughout her journey along with the rest of the barbz. :) I'm very proud of her and I'm always excited to see what she does next.

Well, that pretty much sums up my love her in a short introduction but you can find out more about my love for Miss Minaj on the rest of my blog by checking out my pics and blog entries. Feel free to leave me a comment, message or friend request. :)

'Bye for now you guys. It's Barbie Bitch!

I love you Nicki!

x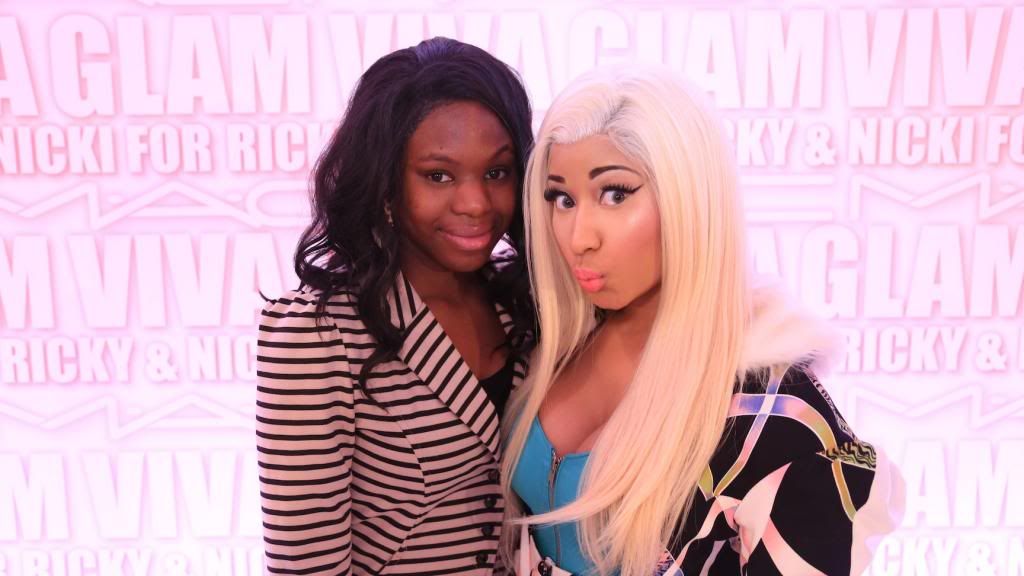 On Monday the 29th of October 2012 my dream came true; I GOT TO MEET NICKI MINAJ! I really just couldn't believe my luck. I remember when I got the email and phone call and I just could not stop jumping and singing and dancing around the house all excited! xD It really was a dream come true and I believed in it. I knew I wanted to meet her and that it meant so much to me and at first I just used to think that that would only happen if I became famous or that maybe it would just stay a dream, but the opportunity arose and I was one of the lucky winners to meet Nicki thanks to Selfridges and M·A·C. I'm forever grateful and I will never forget that day. I can die knowing that I got to meet my idol, Nicki. She was the sweetest, cutest thing ever. She looked soooo beautiful and glamorous and I almost didn't wanna go near her 'cos she just looked that perfect I didn't wanna touch her. She greeted me with open arms, a lovely, wide smile on her face and she called me "honey". :') I was like a little baby in her arms. She didn't take her arms off me, even when we took the picture. My love for her that day was really just maximized. I love you so much Nicki, thanks for a great day and great memory. Dreams really can came true! Moment 4 Life.

Special thanks to my mom, Selfridges, M·A·C and Nicki.

x





Nicki looking right at me. I had the best night ever! She made eye contact with me so many times! I love her. Such a great show. She's such a beautiful performer. :) It's great to see how much she's grown and evolved as an artist. I've now finally seen her live in concert!!! I am complete. Moment 4 Life. The Pinkprint Tour, Manchester UK. 04.04.15

x





QUEEN. The Pinkprint Tour, Manchester UK. 04.04.15

x





I think she looked absolutely stunning in that pink dress. It was definitely my favourite outfit from the show. She looked like a beautiful princess. The Pinkprint Tour, Manchester UK. 04.04.15

x





Grand Piano. The Pinkprint Tour, Manchester UK. 04.04.15

x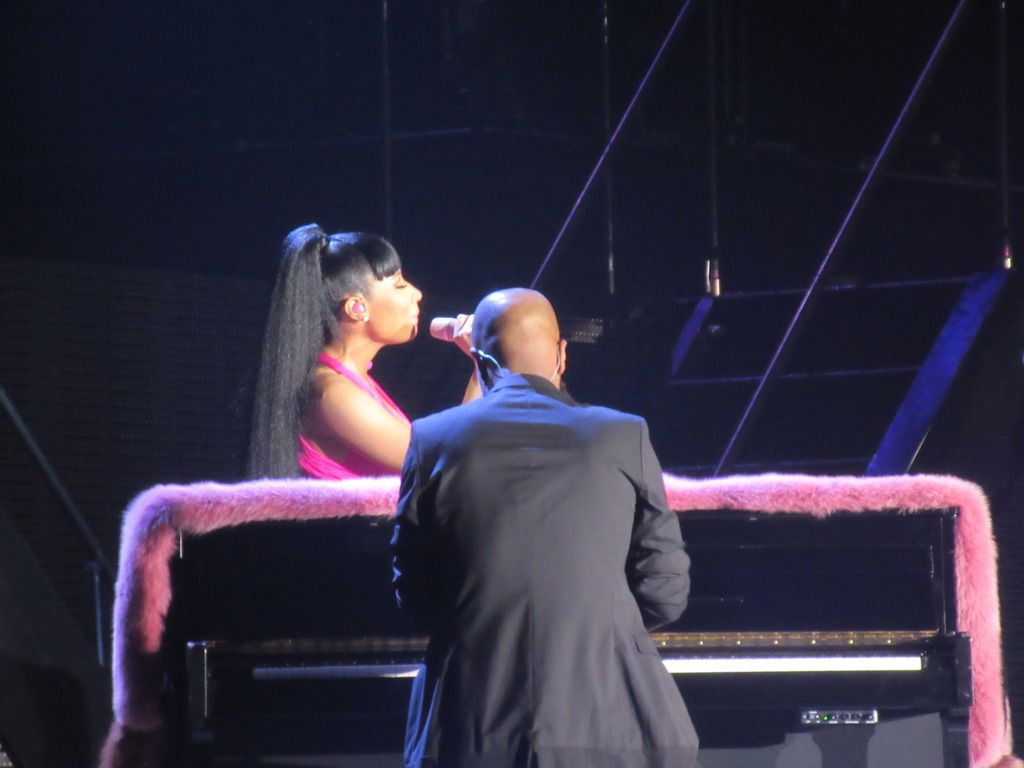 The people are talking, the people are saying that you have been playing my heart like a Grand Piano. The Pinkprint Tour, Manchester UK. 04.04.15

x





This was when Nic first ever noticed me on Twitter. It was on Sunday the 4th of November 2012 and she was retweeting the barbz as we quizzed her about her album "The Re-Up". I was excited that she had a song with Ciara as I had wanted them to collaborate for ages as they are two of my favourite female artists ever so it was the best news. :) I tweeted her and she saw it! Best Sunday ever.

x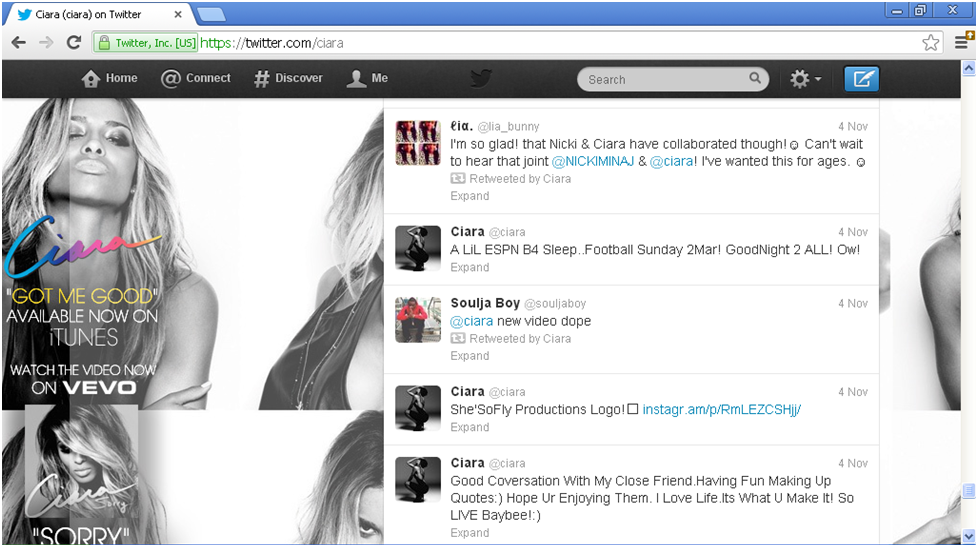 Ciara saw my tweet too and retweeted me! That was the frickin' best thing ever. Ciara's like the reason I joined Twitter back in 2009 and she finally noticed me. :)

x





Nic frickin' followed me on Thursday the 27th of June 2013 at 8:18am. Ask my mom ya'll I spazzeddafuqout. I didn't even ask her to she just noticed me which was the best thing ever. That morning was amazing. :') I'll never forget that. Thanks Nic, you're the best. Forever grateful.

x





Me wearing a t-shirt and bamboo earrings from the Nicki Minaj Collection. :)

x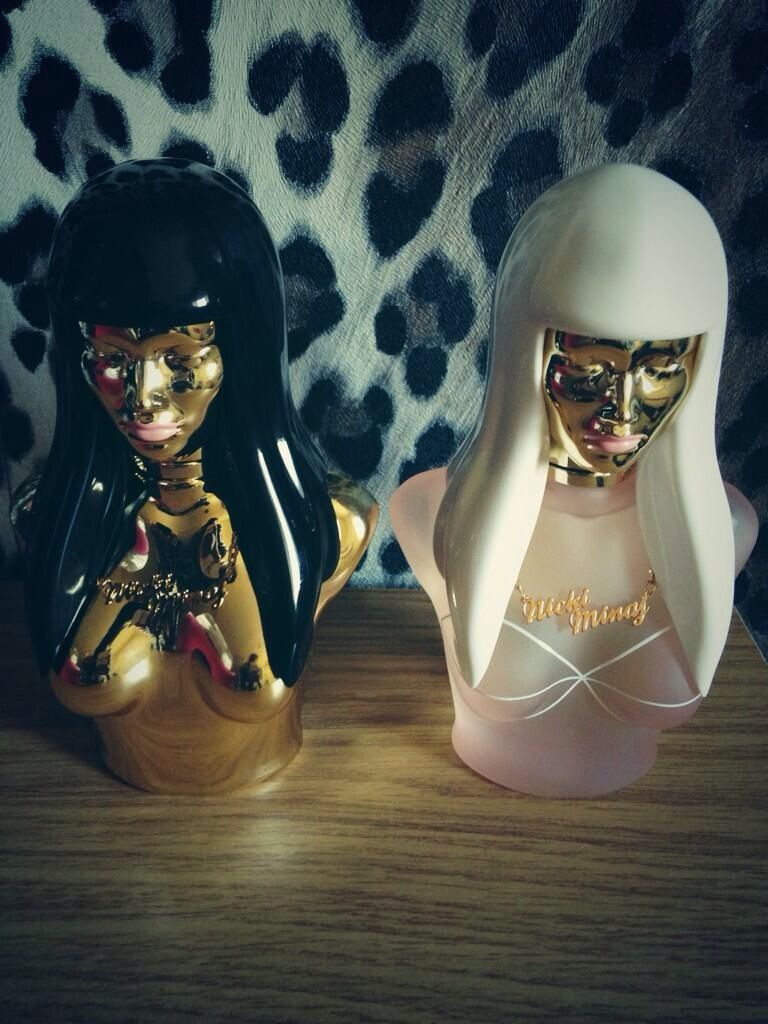 Meet Goldie Deluxe from the UK and Barbie Special from California. :)

x





My first order from the Nicki Minaj collection! I love the pink tracksuit, Nicki t-shirt, bamboo earrings and colourful enamel bib necklace so much! :') I was so happy when it was finally delivered to me. :') I sure hope the collection comes to the UK soon! It's poppin'!

x





Order #2 from NMC. I LOVE THE GALAXY BOMBER JACKET! I'm so glad I finally managed to get that, I wanted it since I saw Nicki modelling it and promoting the collection. It's one of my favourite items from the collection. I'm so happy with my order. :) It came pretty fast too considering it's shipping to the UK it came lightning fast! I'm impressed. :) I love the denim jacket so much, it's soooo cute! I love that her clothing has 'Nicki Minaj' printed on it and '*Kisses Pretty Gang*'. :') The tracksuits are poppinnnn', just gotta get the black one now. So I'd say I just gotta make one more order and then I'm pretty much done and I will have everything I want from the collection, yey! I've spent so much. :p It's worth every single pound and penny though. If NMC comes to the UK it will be even better! ;)

x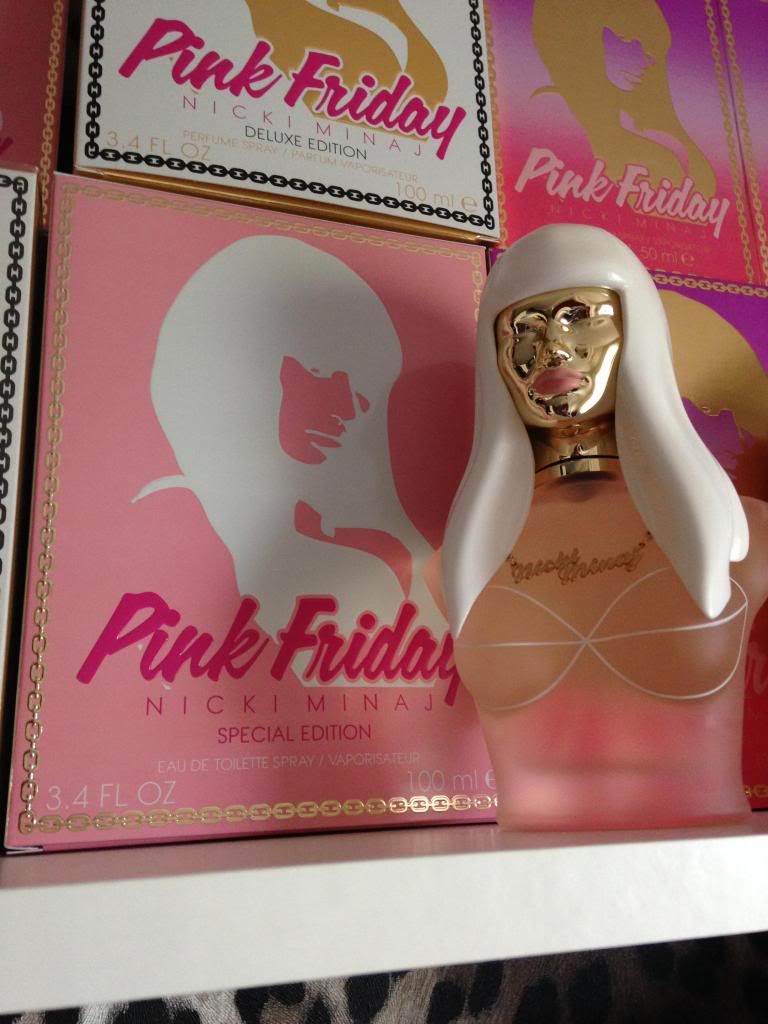 Barbie came all the way from California just to be on my shelf. :') Now I finally have the 100ml Special Edition Pink Friday! Yey! :)

x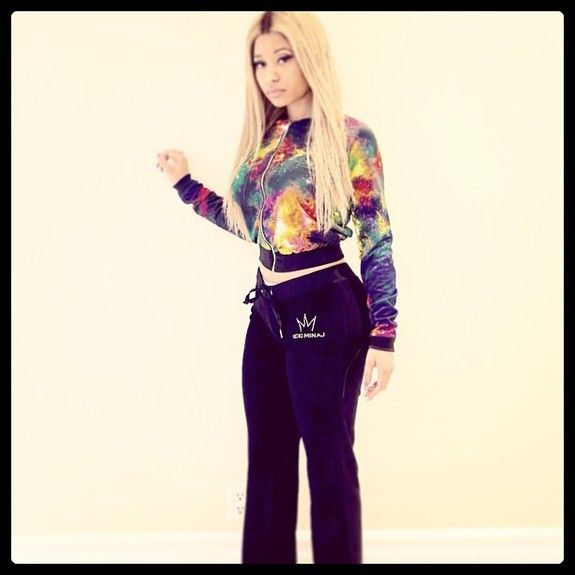 Nic lookin' beautiful promoting the Nicki Minaj Collection. I ? this for the clothing line. The jacket is poppin', sweatpants are poppin', Nicki's poppin', no reason not to buy. Can't wait to get them and for the collection to head over to the UK! For now check out shopyourway.com/nickiminaj to shop and view the Nicki Minaj Collection.

x





Can't wait! Minajesty.

x





Buncha bad bitches.

x




Miss Minaj jumped on Instagram! With the cutest username and bio ever. :') Then she changed it. :l lool Follow her now on Instagram: instagram.com/nickiminaj.

x





Guess who copped the Limited Edition 30ml? Love this bottle.

x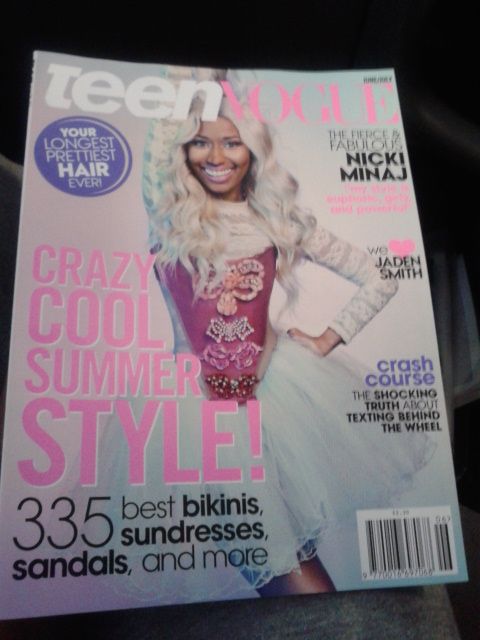 Teen Vogue. Was abit of a bitch to find but I found it. :) 02.06.13

x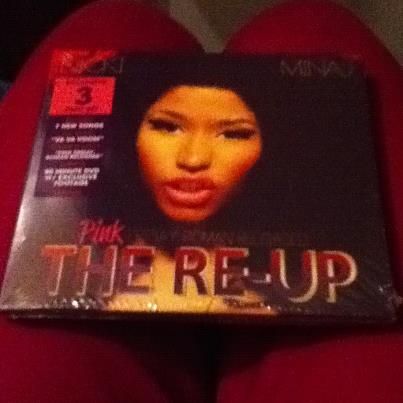 When I first got The Re-Up. I pre-ordered it & it still came after the release date. ¬_¬ lool darn HMV.

x





My Re-Up Gold Bundle :)

x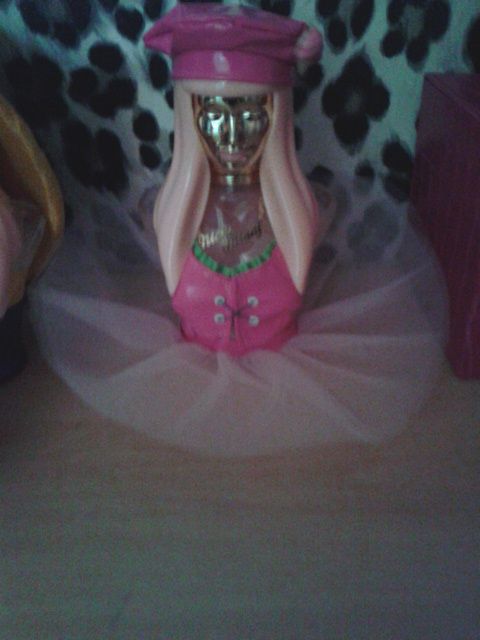 Duchess of Pink from the Couture by Minaj collection looking beautiful as ever on my dresser and in my room. :) I was so lucky to get this. Special thanks to Selfridges and Nicki.

x





When I finally copped the Hair Mist. Came early in the morning. :)

x





50ml & the lotion w/ the pretty bag :) came early in the morning & made my day before college. :)

x





Brought Pink to college with me the same morning I got her. =]

x





This isn't even mine it's my mom's but we have the same thing. :)

x





Pink Friday, 15.03.13

Me and Team Minaj UK! On the release day of Duchess of Pink, the first Couture by Minaj outfit. I had sooo much fun with these guys, it really was a great day I was sooo happy. Best Pink Friday ever. ?

x





Pink Friday, 15.03.13

[Us] Team Minaj UK queuing up to buy the Pink Friday Fragrance and to receive Duchess of Pink! I was so excited!

x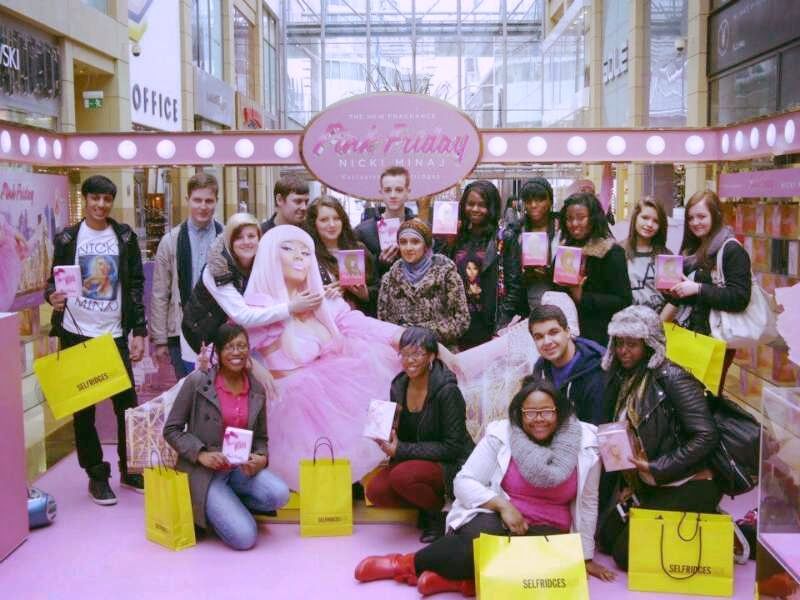 Pink Friday, 15.03.13

We all copped Pink Friday and Duchess of Pink. Happy Barbz!

x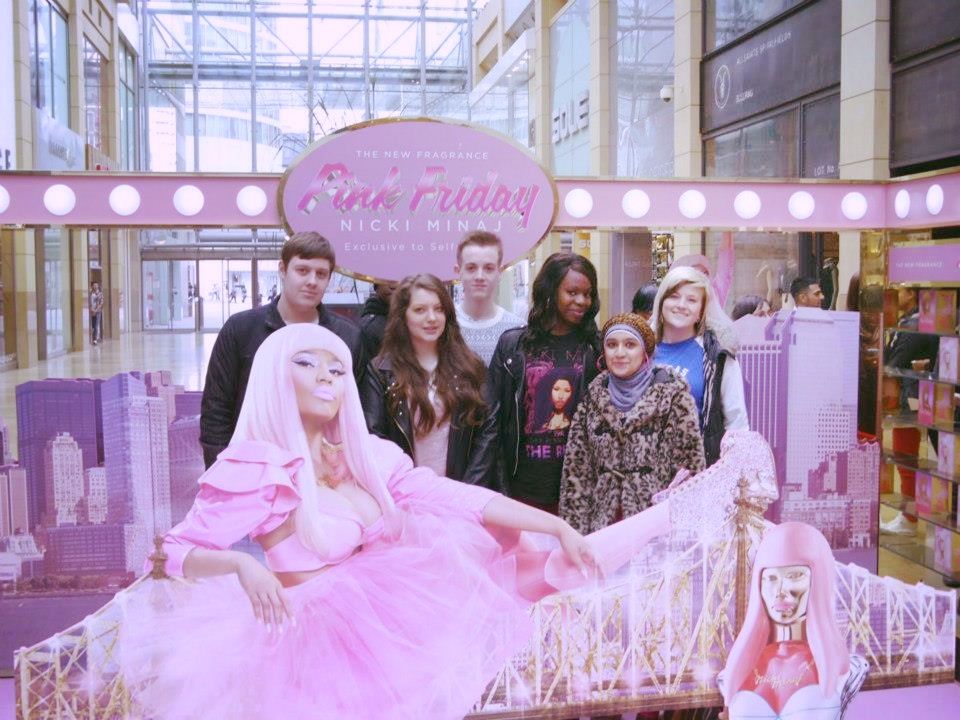 Pink Friday, 15.03.13

We took loadsa pics for Selfridges. n_n

x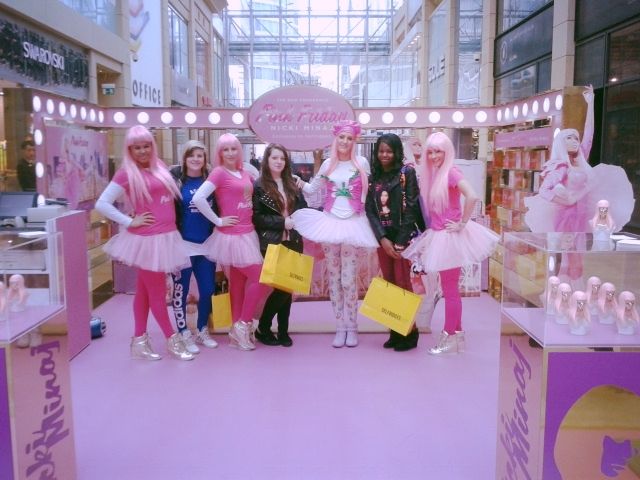 Pink Friday, 15.03.13

Me and the Barbz posing w/ the staff at Selfridges :)

x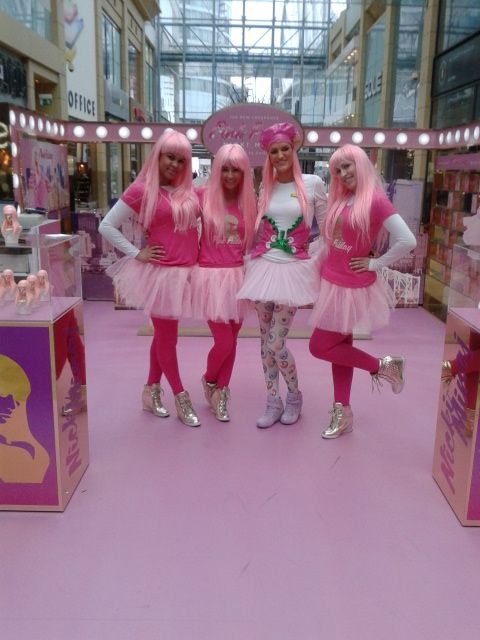 Pink Friday, 15.03.13

Shoutout to the lovely staff at Selfridges Bullring! Thanks for making this day so special! ?

x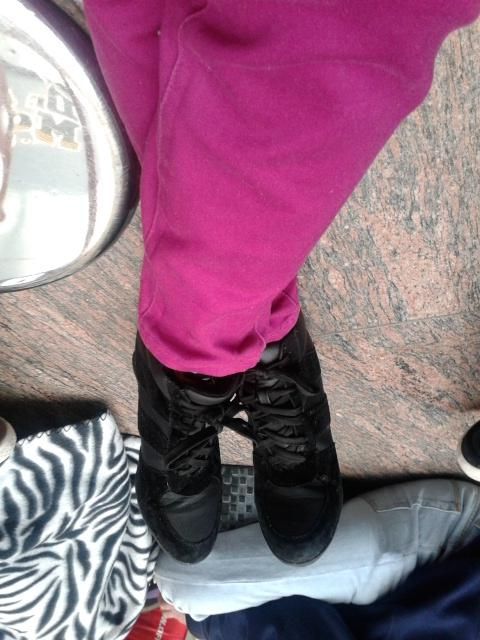 Pink Friday, 15.03.13

CampedT.

x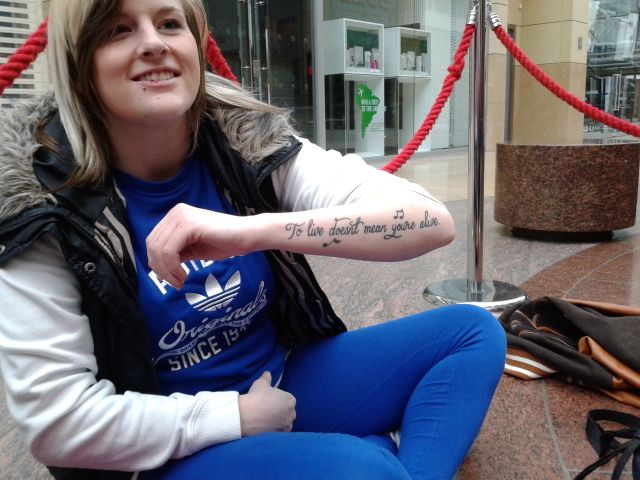 Pink Friday, 15.03.13

Kirsten's awesome tattoo. "To live doesn't mean you're alive." - Nicki M. Moment 4 Life.

x




Pink Friday, 15.03.13

We all wanted this cut-out display. Gorgeous.

x




Pink Friday, 15.03.13

And this one. Stunning.

x




Pink Friday, 15.03.13

The whole thing just looked Beautiful.
Blog
Sun, Sep 27, 2015 at 9:24 AM

22/05/15 - Got a shoutout from Nicki on BBR! She read my tweet out on air. She also favourited my tweet that night 03/04/15 - Saw Nicki live in concert for the first time ever at The Pinkprint Tour in my hometown! 11/09/14 - Nicki replied to me for the first time ever on Twitter, and she tweeted me something meaningful and inspirational too 27/06/13 - Nicki followed me on twitter! It...