Nicki Minaj is very talented!! I first heard her on the song itty bitty piggy!! I waz liiike omg how did she do that...its liike how did a girl just rap liike that so thats when irealized iwanted to be a rapper. Iwanted to try it. Icouldn't believe that was a girl rapping that song!! Iluv her so much!! Sometimes icry when ihear her songs because shi iz just so inspiring and she makes me keep going!! Yall . . . shes actually my fairy godmother!! teeheehee!!.

BUT MARTHA ISS ROMANS GODMOTHER!! : )




Onika Tanya Miraj was born in St. James Trinidad and raised in Queens, New York!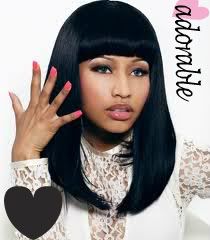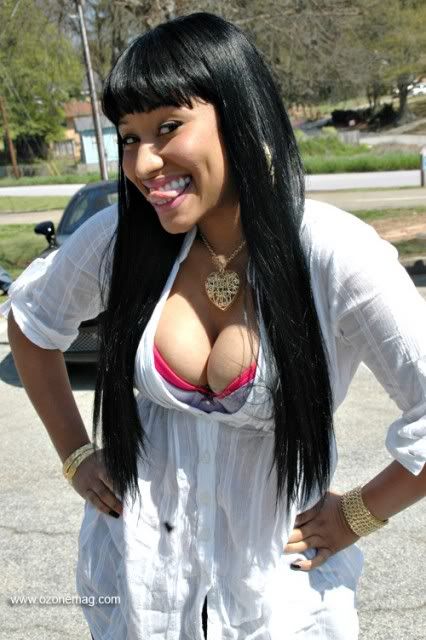 I amm a barbie all the way, because I'm very nice and I am just in love with nicki minaj! Barbie till the death of mee. NIcki loves her barbs/fans!! Shees very cutsie with uss!! Shee luvs uss and WE LOVE UU MORE!!




Nicki the Ninja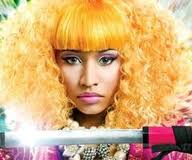 Roman iss a gay and angry boy!




NICKI THE BOSS




Verse 1:
I fly with the stars in the sky
I am no longer tryin to survive
I believe that life is a prize, but to win doesn't mean urr alive
Don't worry about me and who I fire
I get what I desire
Its my empire, and yes I call the shots
I am the umpire
I sprinke holy water abun the vampire
In this very moment im king
In this very moment i slay Goliath with the sling
In this very moment I bring
put it on everything that I will retire with the ring
And i will retire with the crown, yes
No I'm not lucky im blessed, yes
Clap for the heavyweight champ, me, but icoudln't do it all alone, we
Youngmoney raised me
Grew up out in Baisely
South side Jamaica
Queen and its crazy
Cuz im still hood, hollywood couldn't change me
Shout out to my haters, sorry that you couldn't phase me
Aint being cocky, we jus vindicated
Best believe that what we done this moment will be syndicated, IDK
This nite jus remind me of
Everything they deprived me of, CHIA!!
P-p-p-put urr drinks up
Its a celebration er time we link up
They done did er thng dey could thnk of!
Greatness is what we on the brink of

Chorus:
I wish that i can have this moment for life (repeat 2x)
Cuz in this moment i jus feel so alive (repeat 2x)




My moment forr life will be Nicki Minaj noticing me and meeting up with her in the studio!! I will bee the girl that she saves, to show that girls can be in the rapping game!! Then i will be signed on to youngmoney cashmoney! Bein the second lady and they're youngest sister! : )





Moment For Life:




Your Love:




Right Thru Me:




Check It Out: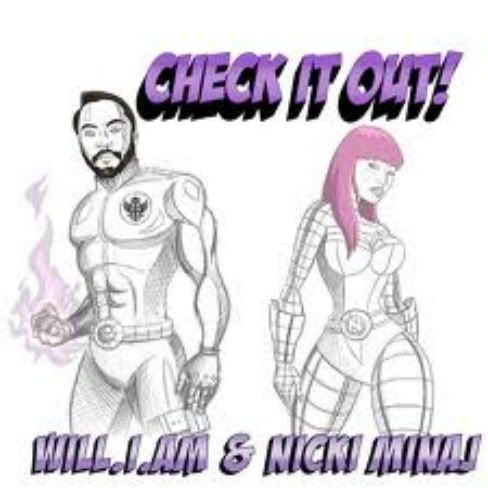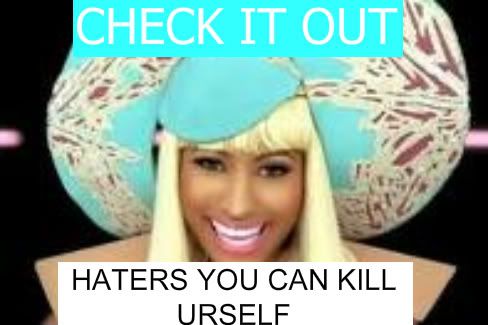 Massive Attack: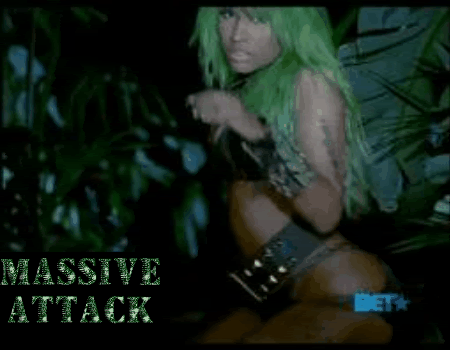 Knockout:




Itty Bitty Piggy:




My Time Now:




This part was sooo sad ,, Nicki Minaj I luv uu soo much! I wass cryin too ,, when uu cry I cry!




Fly:




SUPER BASS:




UGGGH! I'm so jealous of these girls... Lol! They met Nicki MInaj!!!!!!!! :"(





ROMAN RELOADED: HE BACK... ARGGGH!!!!!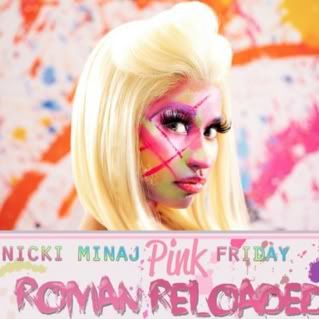 Beez in the Trap...
I actually like this song! Screw you haters!!!! #STAYINGABARBIE!!!! ?




2 CHAINZ!!!!




#SWAGG! I want these rings!!!! :D




LOVE this part of the video... SEXY!!!!!!!
Blog
Fri, Aug 12, 2011 at 8:08 PM

Ihave a fantasy life!! Ithink everybodi needs one just to escape the reality!! In my fantasy im famous and I have ppl around me...different ppl..! A lil girl named daniii...a girly girl named suzy...a fairy godmother (nicki minaj), cassie the nerd, And sasha, cloe, jade and yasmin. (BRATZ)!! And sometimes im on the moon or mars!! Ireally wanna b famous and ipraaaay that iwill and b!!