**I am not a gurl who could eva be defined** But Ill Try!
#1 Nicki Minaj Fan, other artists Im crazy about: Kimbra and Weezy, Drake, Tyga, YMCMB Team.
Also a HUGE Daniel Tosh Fan,ToSh.O :)
Lover of all things Science, World Mysteries, Conspiracies, Celebrity Entertainment, Hip Hop, Music, Ocean Science, Artifacts, Museums, History, Comedy, Love Stories, Books, True Crime, Forensics, and so so much more, Im a very odd person---I want to Learn something NEW every single day of my life!

**Also Obsessed with: Family Guy, Seth McFarlane, American Dad, King Of the Hill, and Adult Swim- Squidbillies, Aqua Teen Hunger Force, etc. --

**:: If I HAD MY WAY ::**
No Child would go Hungry or Abused or sold for sex.
No Animal would be Abused or Hungry
No Bullying Allowed
An Eye for an Eye would be a way of Life.
And you could walk down the street holding the hand of the person you loved no matter what sex they are.
God would be back in Schools.
No Human would sleep on the ground or go hungry.

That is....if I had my way....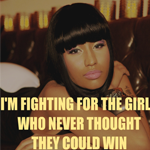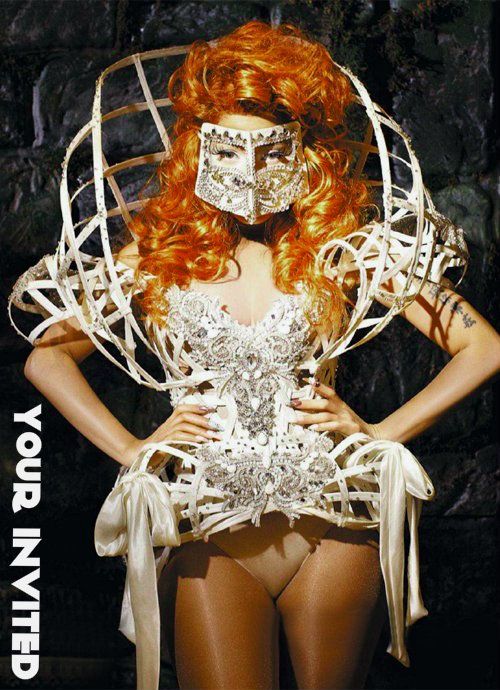 My Life goes by this Quote by Nicki: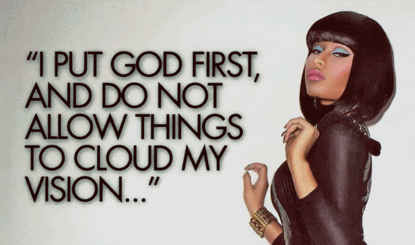 Blog
Mon, May 28, 2012 at 10:21 PM

As you all know by now, a new trend has took to twitter, hashtag free nicki seems to be confusing many, including myself. Is this another hoax? or someone wanting attention? A mean person trying to scare fans? I could go on and on with possibilities and I hope it is all made clear soon. Many comments on Twitter are saying Nicki Minaj is in Twitter Jail, does this mean she is suspended from...