Hey I'm Lovely (I mean seriously this is my name) 101% Asian but lovin' and livin' the U.S state. Super love Nicki Minaj, Drake and the rest of YMCMB. I also like photography,blogging and stuffs well I'm from Philippines to California. I'm into Nicki Minaj so I made this acct. looking forward of meeting her soon. Add me as a friend , follow me on twitter , and tumblr. I'll follow back. all love will be appreciated. Obnoxious and Racist people isn't allowed here in my profile so fck -off .. I'm a big fan also of Drake / "Aubrey Drake Graham. , but Nicki is one of my inspiration her songs are dope! best female artist I've ever known, I swear I relate to her songs so much.. My favorite song of her is "Moment for Life" and my favorite Music video of her is "Super Bass". I want all of her songs and Videos but this is my top pick. Anyway enough of my interests, Thanks for visiting my profile . Make sure to drop off some love . I'ma throw it back luvies. Love all the barbz. xoxo. #teamMinaj
------------------------------------------------------------------------------------------------------------------------------------------------


I really like

Onika Tanya Maraj or popularly known as Nicki Minaj / Barbz/ Roman / Martha/ kenBarb

She has this alter ego and she has that very unique personality and random faces that she makes in every pictures that she have. and she raps and sings out of this world thats why all the barbz keep loving her moore! I like her first mixtape "playtime is over" then "sucka free"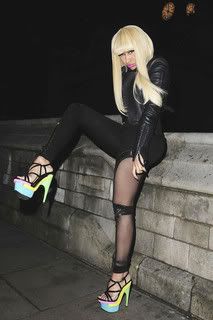 I have a big Crush on Drake, I first known his song with Trey Songz "replacement Girl" then "Best I ever had" then "Bedrock" where I first saw Nicki Minaj. I love Drizzy Drake just like Nicki Minaj.. I support "Dricki" because I think they are cute together like totally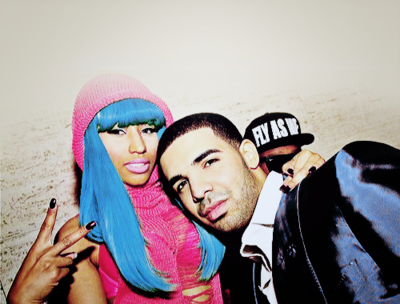 love Onika Tanya Maraj

Its Barbie Bitch!

Blog
Tue, May 31, 2011 at 1:48 AM

Moment for life just speak for the song itself, I love this song so much I listen to it almost everyday. Nicki sure got her moment for life already with this fame and money and she's one of YMCMB , how cool is that . I'm so loving her, fck those people who says she's illuminati coz' I don't give a fck! just live the life to the fullest make your own path right keep calm and listen to Nicki ....