Im a Barb in LOVE with Ms.Minaj!!! I've been a die Hard Barbie since the Sucka Free Mixtape. I got to meet the HB in Houston 4/16/2011 @ the IamStillMusicTour, i was on a clip of her "Did it on'em" Video(01:17) that premiered 5/28/11, and I won the Femme Fatale ticket giveaway on 7/5/11, and my clip in the "Did it on Em" video appeared multiple times on Nicki's E! special that originally aired 7/13/11. A year later...I'm @ the Pink Friday tour in Houston,Tx on 7/28/2012.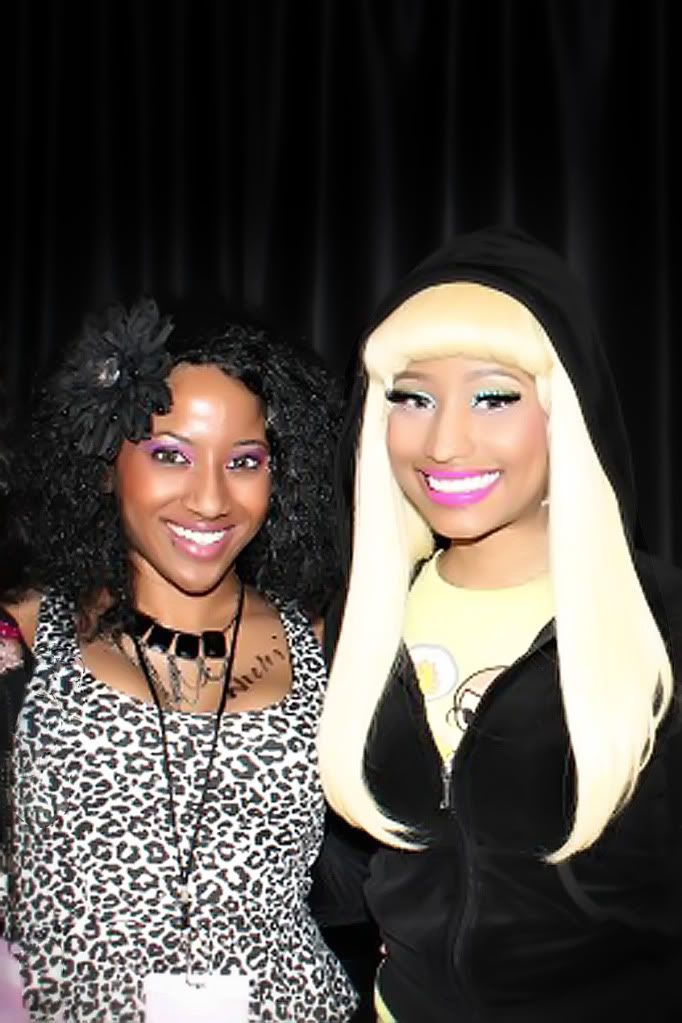 I am the #1 Nicki Minaj Fan!!! #TeamMinaj til i Die!!!


***Bitches aint got it in em, I kill em,
n then I skin em the contract was signed
but I am the ADDENDUM!!***

Follow me on Twitter!! @Ms_BarbieBitch



****Any Way ReRe what Rhymes with ya name? Freely
Money got u Vacationing in Chilie! Do u wanna sit on the back while i wheelie??? Really? Really??
No, for real, Really???******

Blog
Mon, Jul 30, 2012 at 1:44 AM

I had soooo Much fun last nite @ the Nicki Minaj concert!!! She came 2 Houston nd showed out as the HB should I had great seats and an even better time! I got 2 meet the HB last year @ the Lil Wayne concert but passed this time. That WON'T be happening again. Nicki, I can't wait til next time!!!