IAM A MEMBER OF #TEAMMINAJ



I LOVE NICKI A WHOLE LOT, LIKE YOU COULDN'T EVEN BAG UP MY LOVE AND GIVE IT TO HER IT WOULDN'T FIT! The day I meet her I'll probably cry my eyes out and faint! LOL!


I'm an Aries!! and A die-hard fan of Nicki Minaj! I love her work, determination and confidence. I'm glad she decided to share her talent with the world=). I love her rawness, and her style of rap. I KNOW there will never be another Nicki Minaj, and no one who can top her! Ok well back to me I have ambiton and goals in my life! ...I'm outgoing and super super hilaaaaaaarious, so sweet, really smart both street and book! HAH! hmmmm... I can be a bitch at times, I'm known for telling the truth no matter how harsh it may be, I believe the truth hurts but lies are worst. I can be your best friend or your worst enemy.. but hey thas me, If you dont like it, your dismissed biatchhhh! :) Sincerely A Bad Bitch..more like Lady:)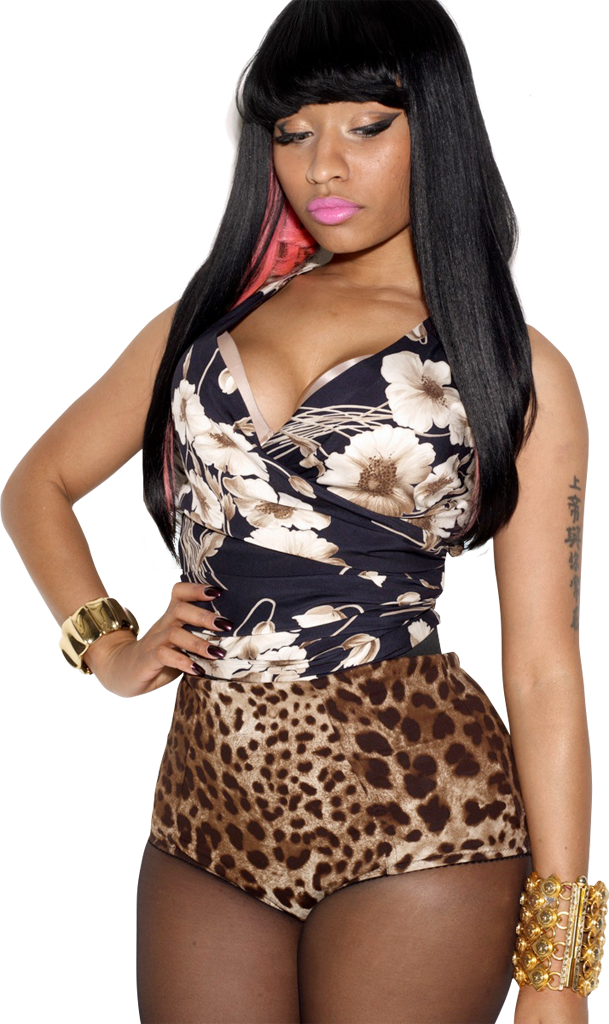 OH DID I MENTION I LOVE NICKI MINAJ!SHE"S AWESOME AND SUPER SEXSAAAY, AND JUST GORGEOUS. I WOULD LOVE TO MEET HER!
My love for Nicki is SOLID! It's real beyond measure. It's not just some phase that I'll be over tomorrow or in years to come. I'm sure I'm speaking for the TRUE and DIE HARD barbz and ken barbz when I say this! Most of us have been listening to Nicki from the BEGINNING! I know I have! I remember the first mixtape, "PLAYTIME IS OVER" and I was playing it while I was in school and I'd let of my friends hear it, they didn't like it and some even said "WHO THE HELL IS SHE!" I didn't care though cause I knew she'd make it, her talent was raw, and she was just unique with her raps. Now she's gracing the covers of the hottest magazine, has #1 singles, and fans galore! She's international BABY! Like I'm so proud of her, It's amazing what GOD and TALENT can do for you! And everyday I thank GOD for bringing her here cause she has helped a lot of us through some things, whether through her songs or just something she said through an interview, or maybe even a twitter post. She has given us all life in some way or another. Through a performance, or whatever dope word or phrase she comes up with! She's so genuine and loving. She ACTUALLY loves us to death barbz!



I LOVE HER FREAKIN SMILE BTW!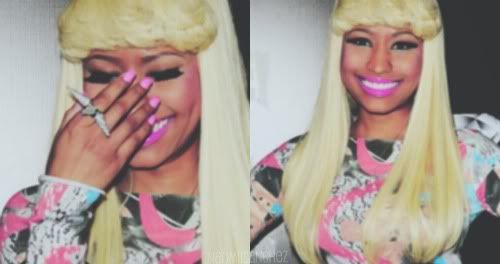 HER STYLE IS UNEXPLAINABLE! SHE"S SO UNIQUE!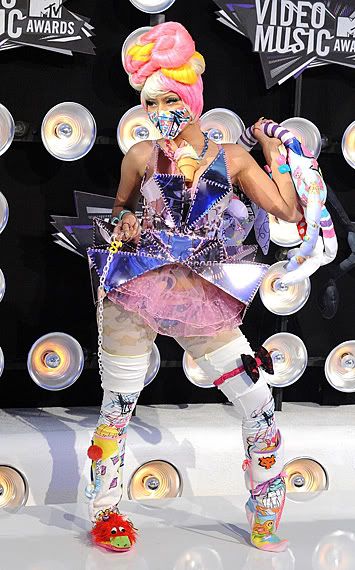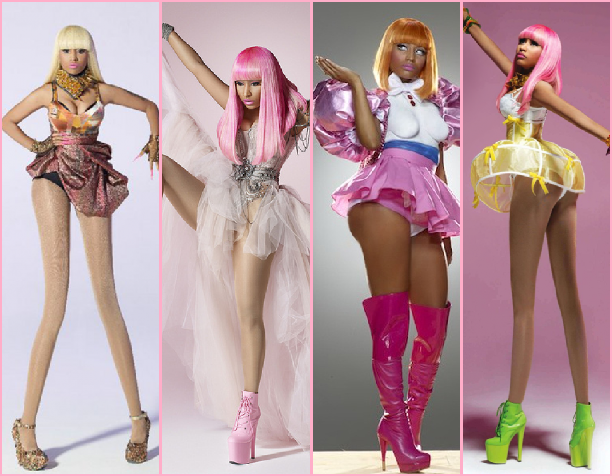 Blog
Sun, Oct 16, 2011 at 4:51 AM

GREAT! I think I was smiling like uber hard! Love her! And she had the black bob! :D