'Somebody please tell him, who the eff I is.'

Nicki is Harajuku Barbie.
I'm Mini Harajuku Barbie.
19 years young.
Taken, and very much in love with a gorgeous girl named Jade.
I can be described as a shy, little innocent blonde girl;
to people who don't know me.
Let me in your life,
and you won't know what you'd do without me.
If you're loud, spontaneous and half retarded,
we'll get along just fine. :D
People step on me,
but in the end I'm looking down at them.
I want to change the world; I want to be known.
I can do it, and I will succeed, with my:
blonde hair, french manicure and all.
I'm a spoiled brat; I won't lie.
It's probably because I've basically never heard the word 'no.'
Life has been a big fuck up,
but life has brought me people that I couldn't live without.(:
In the end we all die together anyway, so I pity people who start drama.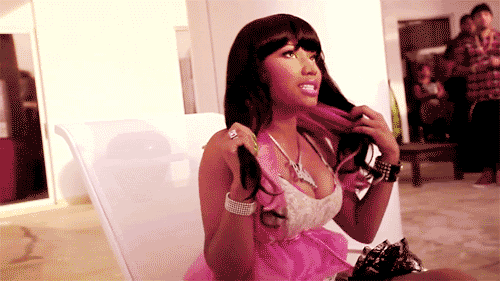 Blog
Tue, Mar 29, 2011 at 4:30 PM

POST YOUR TWITTERS. http://twitter.com/#!/iKissGiirls