º¤ø,¸¸,ø¤º°`°º¤ø,¸TEAM MINAJ BITCH xoxo°º¤ø,¸¸,ø¤º°`°º¤ø,¸
Back in 08' i caught my sister listenin to a song. I asked who is that? She said Nicki Minaj. That same day i downloaded her mixtape & every since then i been in love w/ her. I STAND for Onika Tanya Miraj and I AM Team Minaj. Follow me on twitter @ImOnNickiSide
Get Pink Friday Today!!!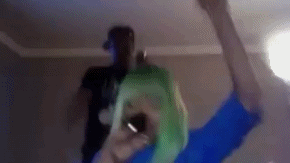 Music Playlist at MixPod.com
׺°"˜`"°º×Ðëðr Õld Ñîckï׺°"˜`"°º×
»-(¯`v´¯)-»Õnïkã Tãnÿa Mãrãj»-(¯`v´¯)-»
(¯`•¸·´¯)i LOVË Õníkã(¯`·¸•´¯)
Blog
Sat, Apr 30, 2011 at 6:53 PM

Kinda sad that the tour has come to an end. But at the same time kinda happy because i cant wait to see Nicki again this summer. I am so proud of her and her accomplishments and so far she has come with her music career. Cant wait to see what she has in store for the tour w/ Britney!!!