My Name Is Candace You Can Follow Me On Twitter I Like Meeting New People..
(@iSlay4Onika]
I LOVEEEEEE Onika Tanya Maraj With All My HEART
She Is What They Couldnt EVEN DARE TO BE !
Tahh Shee Slayssss On Ya Entire Lifeeee
Nicki Is My Q U E E N & She Aint Even British
#TeamMinaj Till The Death Of Me
All Pink Everythingg!!
Nicki Is Queen & King You Mad? Stay Mad Woee
Pink Friday In Stores NOW Go GET It !
And TAP Ya Neighbor && Say Its Pink Friday Woeee!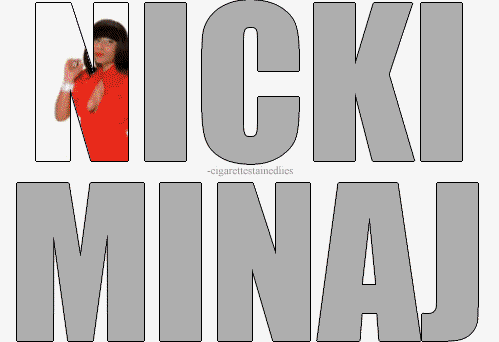 Onikafaree( ;



3l28


Create a playlist at MixPod.com
Blog
Thu, Jul 14, 2011 at 4:22 PM

This E Special Gave Me Lifeeeeeee!!!! I Cried And There Wasn't Even 2 Minutes Into The Show! Papa Maraj&Mama Maraj Are Soo Cute! I Loveddd The Hairstyle Mama Maraj Had Last Night. At The End When Papa Maraj Said 'Come Home Soon And Visit Mama & Papa We Miss You Baby" I Wanted To Cry Because Behind That Man That Papa Maraj Used To Be He STILL Loves His Babygirl....