My Name Is Jason
15 years old
Verified Ken Barb
I LOVE NICKI MINAJ,SHE IS AMAZING!
I Am From The Uk
Student
Mostly post pictures & Nicki Minaj News!
Hope you enjoy :)

TWITTER: https://twitter.com/#!/jason_minaj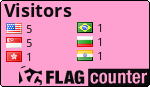 Take my poll!



Create a MySpace Playlist at MixPod.com
Blog
Sat, Aug 27, 2011 at 12:35 AM

NICKIMINAJ! is one of Many to present an Award @ The 2011 MTV VMAS And also there is going to be a sneak preview of the video "fly" which is featuring rihanna and nicki minaj, i cannot wait for the video, its such an amazing song!