#ItsPinkFridayHoe
fave track off of - Pink Friday - "Moment 4 Life"




Hey I'm Raymond, but Ray is preferable.
I'm 19 years young, my birthday is April 30th,
Class of 2011!
It was back in '09 when I found this one female rapper, named Nicki Minaj.
I was a freshmen in high school when I first got her mixtape, and I fell in love with her ever since.
Her raps were very different, but different is good, like raw real shit.
I grew very attached to Nicki as her two other mixtapes progressed, I also got most of my friends into her as well.
In some of her songs I could relate to, some of her experiences also happened to me, so I felt as if I have someone who has been thru similar situations and understands, this is what drew me closer and gets me real deffensive when I hear people talk shit about her.
Life has been tough for me, I never had someone I could look up to for guidance, confidence, and support, and then there was Onika, she tells everyone to stay in school and do well, get out and be productive, and go to college to further educate yourself and don't depend on anyone.
I was on the brink of giving up but she was there, it's like for every moment I needed a hand to help me up, she was there.
Enough with that mushiness, pauz, emotional stuff, I support Nicki since then, till now, and in the future to her further more success.!!
Yes I've been in intense arguments towards people who talk bad about Nicki, she's my Queen, idol, insperation, mentor so basically why else wouldn't I be on attack mode?
Yet people still and won't get why I'm so attached to her as I am, because they don't give her a chance and I feel like if I explain myself they still won't understand.
- Pink Friday - came around and then that's when Nicki really blew up, pauz, everyone knew her not only from her album but from myself and also all those features she's been on and bodied!
I support Nicki and forever will, as she grew in success, haters got bold, thus Roman Lewinsky was born and he lives in me.
Roman Lewinsky is my backbone, he'll say shit and be straight up, basically my alter ego, when I feel like I can't back myself up he comes and rips bitches apart with his tongue, pauz, I have no control over what he says nor does it just happens, so 'iffa bitch try and get cute...ha well it's not me who bashes them it's Roman, so if you gotta problem #StrawberryShortcakes take it up with him.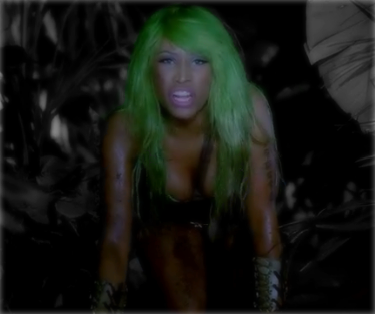 Well I have nothing else to say but that I love Onika Tanya Maraj, Nicki Minaj, Nicki Da Ninja, Nicki Lewinsky, Harajuku Barbie, Roman Zolanski, Martha Zolanski, Point Dexter, Rosa, Tyrone, Norman #TeamMinaj and all the Barbz out there who supported Nicki and still do.
Also shout out to Safaree Samules for being by Nicki's side from the beginning of her career, he's truly a great best friend Nicki has. Love Faree.




#Nictionary #GetOffMyFone
Scuse me? Bitch get the fuck off my fone!
Blog
Tue, Jan 10, 2012 at 7:42 AM

Y'all the FUCK ready.? Nahhhhhhh Roman's the FUCK back.