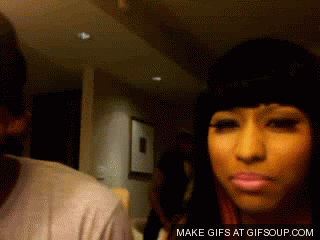 Nicki Minaj is my Idol, Mentor, & Mom (LOL) !
Nicki makes me feel proud to be trini because not many people know about us!
I loved her before the fame & still love her now!
My MOMENT 4 LIFE would be to meet & greet with her!
So yeah LESS GET IT ! YM/CMB !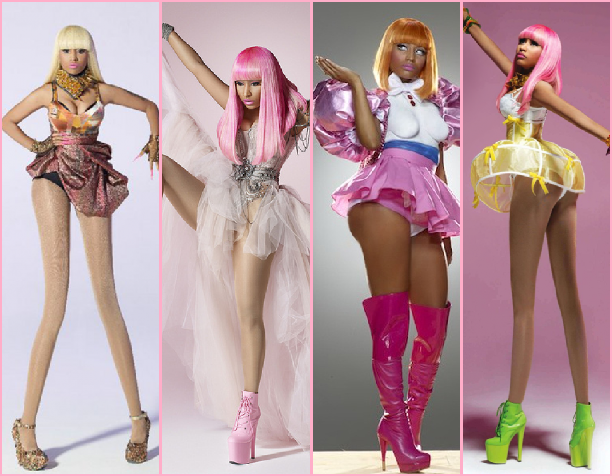 Isn't she so Fierce darling?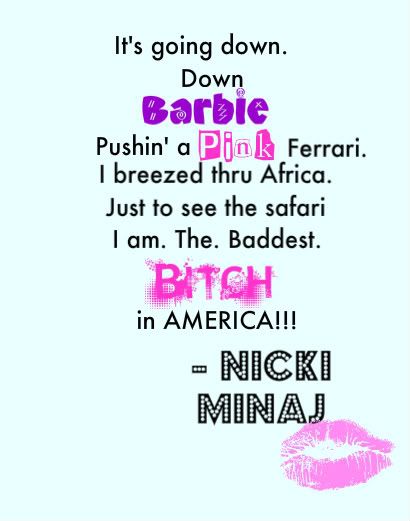 If i had a DICK i would pull it out and piss on 'em!(: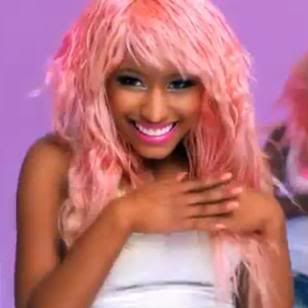 What the f-ck I look like b-tch I run this town I aint coming out for less than a 100 thou!
Click the pictures below for Makeup tutorials by Leina! (I think she does Nicki's Make Up the Best on youtube!)


This look is HOT for the summer! (:



& so is this one!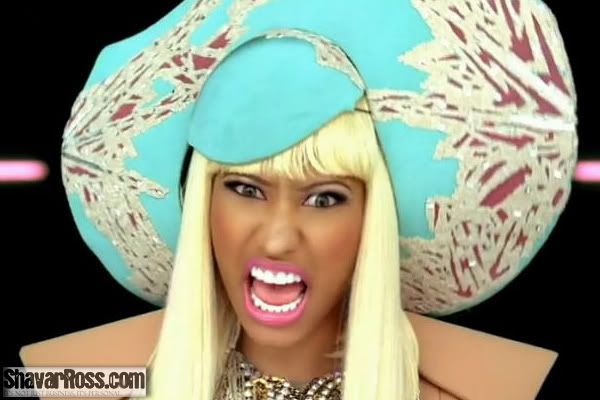 & this one!
There are more in my LINK section(: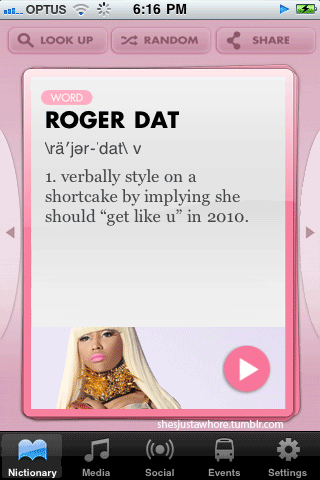 What's a Barb without her NICTIONARY!



"No I'm not LUCKY i'm BLESSED, YES!"




Blog
Mon, Jun 27, 2011 at 6:23 AM

So i enjoyed the awards show very much ! Hahaha I loved all the performances i whish Nicki would have performed but she's on tour so this is her break i guess. Now i will say this i DIDN'T like Nicki's outfit.... it just wasn't workin for me but her makeup and shoes were on point as always but i did not like her outfit! does anyone agree with me? I love her 'n all but i don't...