As they dis-robed I was oogling and oggling
Little did they know that for me they was modelling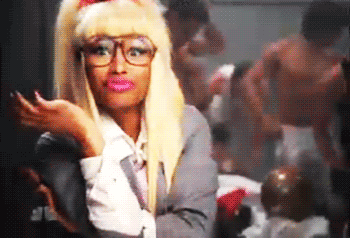 I'm hotter than 100 degrees, alot of bread no sesame seeds.
Its raining men, fat bitches
"..BUT REALLY REALLY I DON'T GIVE A F-U-C-K, _forget barbie, fuck nicki she's fake, she's on a diet_ BUT MY POCKETS EATING CHEESE CAKE!!!!! "
And I think I like him better with the fitted cap on
He ain't even gotta try to put the mac on
All the girls will applaud--- All the girls will commend---
As long as they understand---
That I'm fighting for the girls never thought they can win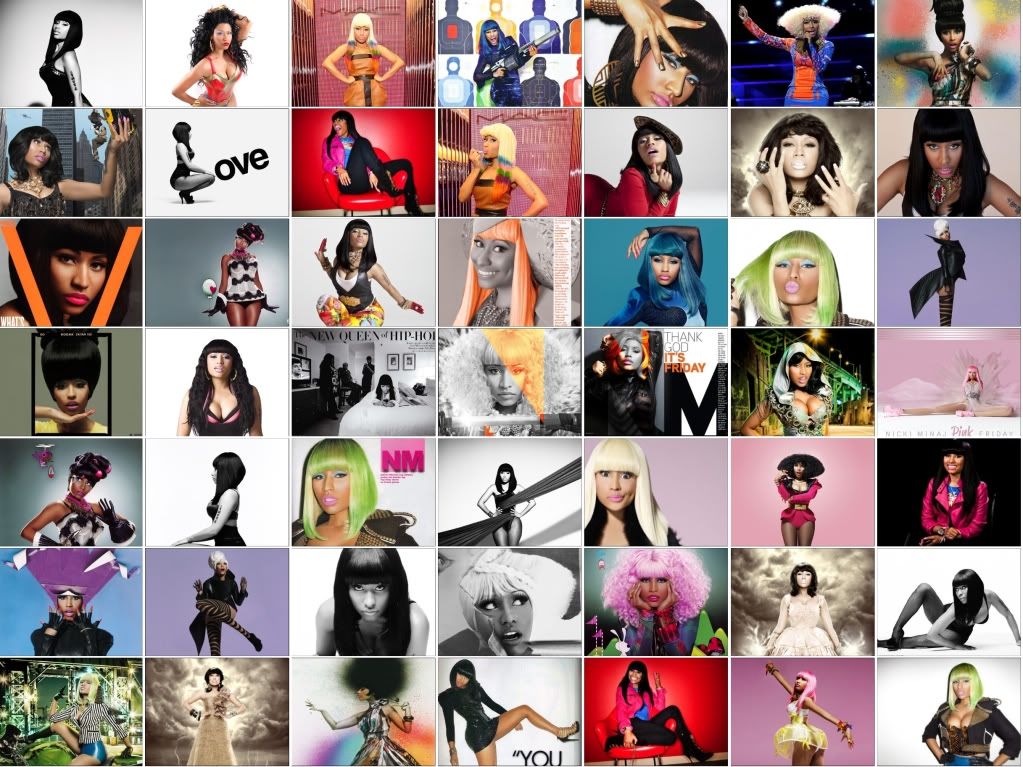 Is this the thanx that I get for putting you bitches on? Is it my fault that all you bitches gone? Should've sent a thank you note you lil hoe--now I'ma wrap your coffin wit a bow
Before the storm comes the calm---
Hope you can take the heat like LeBron
ahhhhh!!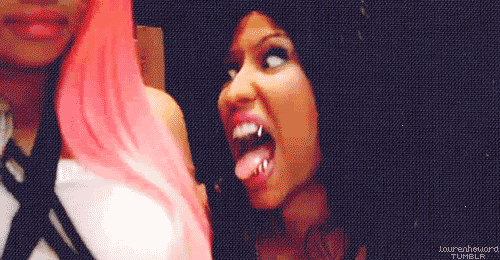 And I will retire with the crown, Yes!
No I'm not lucky I'm blessed, Yes!
Clap for the heavyweight champ, Me!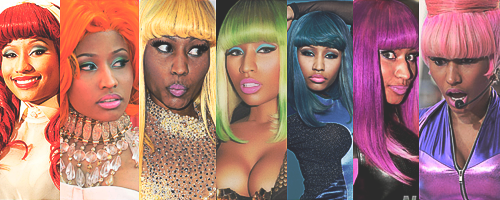 Pink wig-thick ass-give em whip lash
I think big-get cash-make em blink fast
now look at what you just saw I think this is what you live for
aaahhh! I'ma muthafuckin monster!!!
Blog
Sat, Apr 2, 2011 at 1:11 PM

Hey Barbz and Ken Barbz--alot of pple be askin me where I get my tees and I just wanna let everyone kno (if you already dont) that I got em at hot topic and here on this website (jus click the store link).... they are amazin shirts and im tellin all of yall so you can go out and buy em and rep NICKI!!! everywhere i go i be wearin my shirts--i got some more tees two but i jus havent took my pics...