Hello Barb's & Ken Barb's =]
- My name is Starr
- im am 6teen
- A Nicki Minaj Fanaticccc!
- i go to a community college
- i am Rican, Black, and Italian.
- i get along with everyone (just about)
- my favorite color is...um....PINK!
estas mujeres cambiaron música siempre otro artista. es uno de una clase y por eso yo la adoro tanto.
IT'S BARBIE BITCH!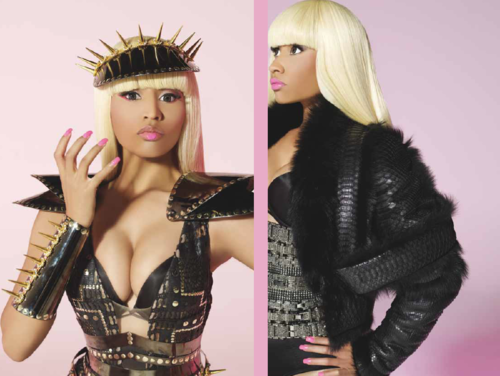 *Im the Terminator, Bitch talk Slick, I'ma have to Terminate Her
------------------------------------------
Me Against Enemies, Me Against Friends,
Somehow They Both Seem To Become One.
Blog
Tue, Nov 30, 2010 at 4:12 AM

Sooo, i think Nicki should make a shoe line. It would be maddd dope. She has a crazy creative style so her shit will be off the chain.... What you guys think? should she or not?