Follow me on twitter @Minaj_IsNMe

So if Nicki Tours w/Britt I hope she comes to Detroit again and offer VIP....MTV Shows
"All Onika Do Is Win, Ain't That The reason That U Really mad"..

Excuse Me honey but nobody's in Nicki's Lane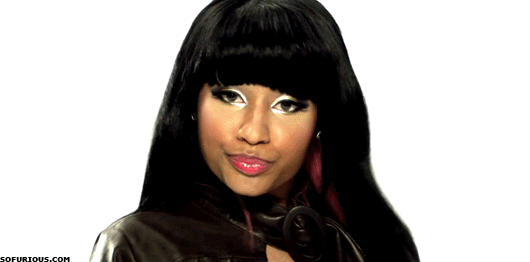 My motto LOVE ALL THINGS NICKI and everything after will fall n2 place. My "Moment4Life" was meeting Nicki apr2nd in Detroit. Its a day I will never 4get not even in bad times....---->
Blog
Thu, Apr 7, 2011 at 11:57 PM

Nicki Minaj NARM's Breakthrough Artist of the Year! http://mypinkfriday.com/news/29941 Nicki im soooo proud of you. you're the true ephipany of what it takes to be all that u can be. You've never let the road bloks stop u, and u've taught me and TeamMinaj that if we want nobody's gonna just give it to us. But we ourselves have to go hard until we reach the top and 1nce we've reached the...