Most people have a whole bunch of pictures of Nicki on their blogs, but my blog is different. I wanted to make mine a lot more personal and intimate. This is my story on how I discovered Nicki Minaj and why I love her so much. I talk about the first time I saw her on TV and how my obsession with the reigning Queen of Hip-Hop began. So please sit back and enjoy!



Well children, it all started in 2009 when I was watching the BET Awards and The Cypher came on. All of a sudden, a beat dropped and a tall man named Joe Budden introduced a woman named Nicki Minaj. She was first up to rap and when I heard her spit, I knew she had something special. Right when she opened her mouth, I was glued to her. She was gorgeous, but vicious. She had rhymes and such a great personality. She drew me in to whatever she was saying and her facial expressions were great. She made rap interesting and she brought something new to the table! She was animated and full of life. I had never been so drawn in to someone's freestyle like I was hers.



The next time I heard Nicki Minaj was when "BedRock" came out shortly after that. I remember hearing "BedRock" on the radio and I thought the girl rapping was white because Nicki sounded like Barbie on her verse. Well, I saw the video shortly after that and I saw that it was the same girl from The Cypher! It was Nicki Minaj! I knew she would fucking make it big!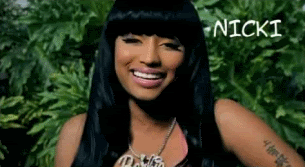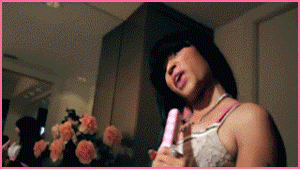 After I saw her on "BedRock," I knew I had to look her up and learn more about her! I needed more! This is where the obsession began. I looked up all of Nicki's old videos, interviews, mixtapes, and songs. I was obsessed. I was in love with this woman named Nicki Minaj.

Her latest piece of work at the time was called "Beam Me Up Scotty" and I downloaded it immediately. I was playing that shit everyday. In the mornings, at nights, in the car, at school, everywhere!



And of course, the video with the most views at the time was "Itty Bitty Piggy." Yep, I was obsessed at this point.



I researched her more and more and I downloaded every piece of music I could find, including her other two mixtapes, "Playtime Is Over" and "Sucka Free."



Before you knew it, I had a Twitter that I only used for Nicki Minaj and I became a part of Team Minaj! I learned the Nictionary terms, I tweeted her, she tweeted back, she badged me, and she followed me! It's an amazing feeling to be noticed by your idol. To this day Nicki still follows me and occasionally retweets me and badges me. Anyway, before you knew it Nicki was blowing up all over the scene. She was on everyone's tracks! "5 Star Chick," "My Chick Bad," and "Bottoms Up" are only a few of NIcki's amazing features! And by November 2010, it was time for her debut album to come out!



"Pink Friday" was a HUGE success, breaking all sorts of records. It established Nicki Minaj as a solo artist. My love for this woman continued to grow. Nicki scored huge hits with "Moment For Life," "Roman's Revenge," "Did It On 'Em," "Super Bass," and "Fly," to name a few. She worked on SNL skits, she did a voice over for "Ice Age: Continental Drift," and she released her own lines of nail polish and lip gloss.

It was time for her sophomore album! It was called "Pink Friday: Roman Reloaded" and it changed her career.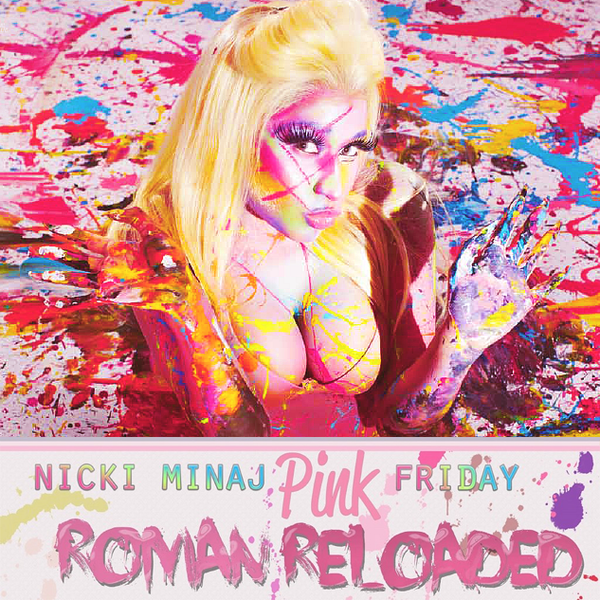 This album had hits such as "Beez In The Trap," "Starships," "Turn Me On," "Pound The Alarm," and "Va Va Voom," to name a few. This album took her into a different genre. Nicki was introduced to a whole new sound with songs like "Starships" and "Va Va Voom." I am still in love with this album. It's so diverse.

Nicki then re-released "Roman Reloaded" while adding eight new songs! She called it "Pink Friday: Roman Reloaded, The Re-Up." The new eight songs took her back to that mixtape essence. Again, I fell in love with it.



Since Pink Friday, Nicki has gone on tour with Lil' Wayne on his "I Am Still Music" Tour. She has opened for Britney Spears on her "Femme Fatale" tour, and she has had two of her own tours. The Pink Friday tour and the Pink Friday: Reloaded tour. I'm hoping to meet Nicki at a meet and greet when she comes to the US for her Pink Friday: Reloaded tour, whenever that may be..