Sat, Apr 14, 2012 at 2:45 PM
ME SINGING WHEN YOU BEKIEVE BY MARIAH CAREY WHICH I DEDICATE TO @NICKIMINAJ AND #TEAMMINAJ CHYEAH!!!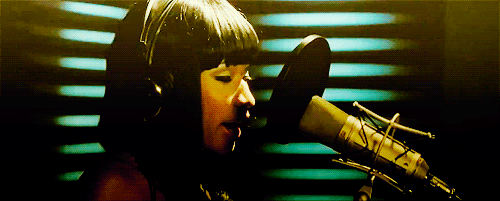 x_2di34barbi3_x sngn wen u believe deded 2 NICKIM https://www.youtube.com/watch?v=Gl7Pemv76nQ&sns=tw via @youtube I dedicate this song 2 @NICKIMINAJ AND #TEAMMINAJ

I DEDICATE THIS SONG TO YOU GUYS BECAUSE I FEEL THIS SONG IS WHAT IS KEEPING HER BARBS AKA US TEAMMINAJ UP RUNNING AND LOVING HER TO DEATH.....I BELIEVE THAT. SHE KEEPS THIS SONG IN MIND WHEN SHE TELL US HEY YOU GUYS CAN DO WHAT EVER YOU WANT TO DO ALL YOU HAVE TO DO IS FINISH SKOOL GIRLS .LEAVE THOSE BOYS ALONE AND DATE THOSE PAPERS AND SCHOOL BOOKS DO WHAT'S IMPORTANT FIRST AND LIVE A DREAM THAT WE WANT BECAUSE SHE BELIEVE THAT WE ARE CAPABLE OF ANYTHING DON'T LET NOBODY TELL YOU YOU CAN'T DO NOTHIN ONLY YOU CAN MAKE THAT HAPPEN WHATEVER YOU WANT IT TO BE SO I JUST DEDICATE THIS SONG YO YOU GUYS BECAUSE WHEN I BELIEVE I CAN ACHIEVE AND DO WHATEVER I WANT TO DO.......LOVE YOU @NICKIMINAJ UNTILL DEATH OF ME WILL ALWAYS BE COMMITTED TO #TEAMMINAJ NO MATTA WAT ANYONE SAYS YOU GUYS ARE THE REASON I SMILE AND WITHOUT YALL I'M JUST A PRUNE!!!!!!!.....LUVYAL MMMMMMUUUUUAAAAAHHHH!!!!!!!