What's understood doesn't need to be explained... I'm a BadBitch point *_____* Check the credentials..!






PunjabiGraphics.com | Quotes |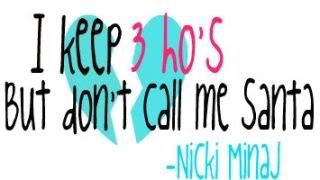 \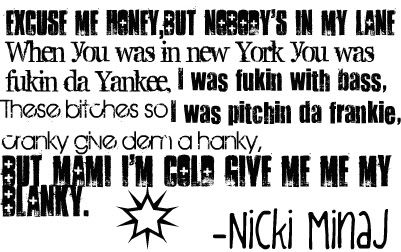 Create a MySpace Playlist at MixPod.com
Blog
Sun, Apr 17, 2011 at 11:09 AM

I have been up ALL morning and ALL night adding pictures of Nicki, of my liking, to my profile and I think It's Hott.!! DUH DUMMY..! But anyway, I hope you enjoy the pictures and the music... I sure do.!! Later dollz... I'm tired.