Little bit about mee;
- My name is Yasmin Demaris Clayton
- I am 17 years old
- I live in Norwich in the Uk
- I have brown, black and red bobbed hair
- I have green eyes, but they occasionally change colour, hmmm weird :/
- I am a lesbian, im not afraid to admit it anymore, i used to be scared what people thought but now i dont care. I love girls!!!
- I am very random and weird at time lol :)
- I have 3 alter egos; Riesha, Cassie and Mckenzie
- I love my family friends more than anything
- I love anything that involves the colour PINK!!
- I design my own clothes and eventually want to be a big fashion designer, my clothes are weird and unusual (kindaa like Nicki and lady gaga) hehe
- I have been writing my own songs and raps for the past couple of years
Only 3 guys on this earth could turn me straight; Drizzy Drake, Lil Wayne and Bruno Mars ;)
- I have a unique style, i walk around in bright colours and unusual clothes that people dont wear everyday
- I adore Betsey Johnson and her designs
- I love junk food
- I am a caring and friendly person and very easy to get along with
- I can be a a bad bitch at time, but you tell me a girl that isnt??
- Lastly i worship the ground miss Onika Tanya Maraj walks on. I love and respect her so much, she just blows my mind :)
- If anyone wants to no anything else about me or more information on what i have told youu please dont hesitate to ask me about it, I always love hearing from fellow barbz/kenbarbz, your all so cute and i love youu all so much!!! So please comment on my page or mail me :) muuuaaahhh

So on December 8th 1984 was one of the best days ever. It was the day that Miss Onika Tanya Maraj was born. I thank her parents so much for bringing such talent to the world. Nicki is such an inspiration to me, so i may not no her personally, it doesn't mean she hasn't helped me out allot. Just everything about her is incredible. Her lyrics are so deep and meaningful, but then she has some lyrics that are fun and just make youu want to jump up and dance and be crazy :) Her lyrics have helped me out so much, when im down, upset, crying i wack on my ipod (which has possibly every song she has done on it lol) and it makes me feel so relaxed and calm, and it cheers me up. When im in a crazy hypaa mood i listen to her more upbeat dancy songs, and then when im in an angry mood i listen to a bit of roman, just rapping along to anything that roman says gets my anger out of me. I am in love with her sense of fashion, she has inspired me to not care what people think about what im wearing and just go for it! Thats what i love most about nicki, she just wears whatever she wants to wear no matter what anyone says, but yet no matter how crazy it is she always manages to pull it off. I dont no allot of people that could pull of half the stuff that nicki has :) I love how she changes her hairstyle and makeup and all the time aswell. She is just so unique and one of a kind. Im always wondering hmmm what outfit is she gonna wear, what makeup style is she gonna have, what hairstyle is she gonna have hehe :) She has such an amazing figure aswell, and ummm her boobs and ass ;) thats all im gonna say lol :). Then lastly i love her personality, yeah we all dont no her but she makes time for us fans, i dont no alot of celebrities that would write back on twitter to their fans, well nicki does, and shes always saying how much love she has for all of us. I respect her so much for doing that because not alot of people would shout out to their fans all the time, it just proves she has such a beautiful personality and that she is really down to earth. Nicki inspires me so much, i mean i design my own clothes and the main person i base all my clothes on is Nicki. Everytime i look at picture of her it always give me inspiration for new clothes to design. And she has inspired me to be a better person and not let people put me down. Im not gonna lie i used to drink a hell of a lot, it got to a point where i was classed as an alcoholic but nicki changed me, and now i stay stone cold sober, i dont drink at all and i have nicki to thank for that. I think if i would have carried on i wouldnt be here by now. I used to care what people thought of me aswell and i wouldnt ever let my real self out but now my personality comes out, and i dress in crazy clothes that you wouldnt see everyday lol :) and now i dont care what people think of me so i have to thank nicki for that too :) I cant tell people enough how proud i am of nicki, just look how far she has come since 07, it makes me so proud to say i am part of TM and i will be forever! I dont think nicki has haters, i think them people are secretly jelous of how succesful, talented, beautiful, sexy and flawless she is. Seriously Lil Kim needs to get a life and just excpet the fact that Nicki is pushing her futher and futher away, Nicki is kicking her ass and she doesnt like it! The only way her name ever comes up anymore is if its something to do with Nicki, if it wasnt for Nicki the whole female rap scene would probably be dead. Cant Kim just accept the fact that Nicki is here and shes here to stay there aint no way this hoe is gonna push Nicki out the game! Whatever happens Nicki no's that her barbz/kenbarbz are here to stand by her side and support her in whatever she does. We will stick by her until the end! Nicki babe i am so proud of youu and i have so much respect for youu, after everything youu have been through in your life you deserve evrything youu are getting, dont let the haters get youu down HB, you are so much more than they could ever be! I love so so much, you mean a hell of a lot to me and i dont think i could live without your music, i would be lost without it and would probably evan have a mentle breakdown lol :) Keep doing what youu doing mama because you are the best! I just hope one day i will get my moment for life and finially meet youu and tell youu how much i love youu to your face (and get my boobs signed aswell) lol :) I love and respect youu so much babe words cant explain how much i love youu, you have a special place in my heart and youu will have me by your side with all the beautiful barbz/kenbarbz until the day i die!!! I love youu mama

*Its Ninjaa Barbie Bitch*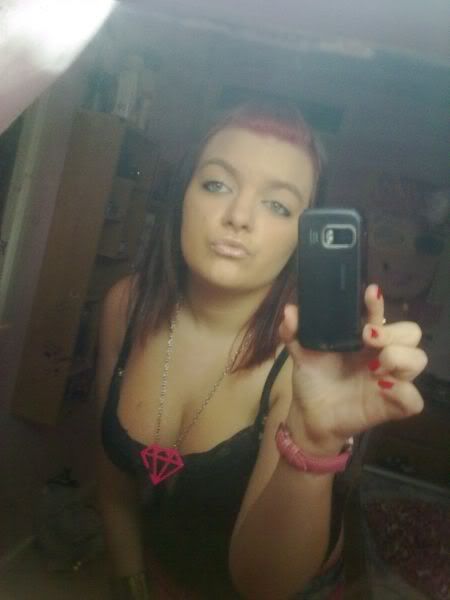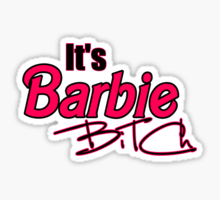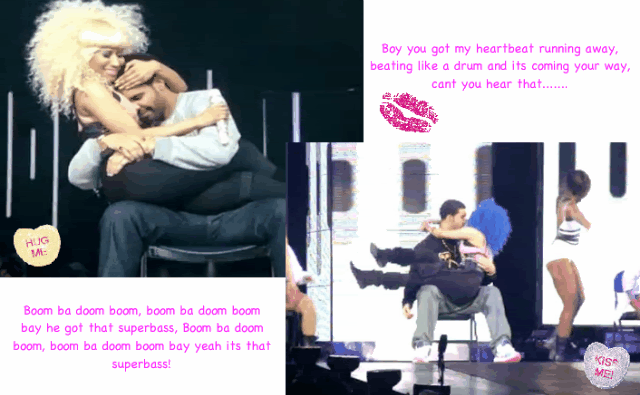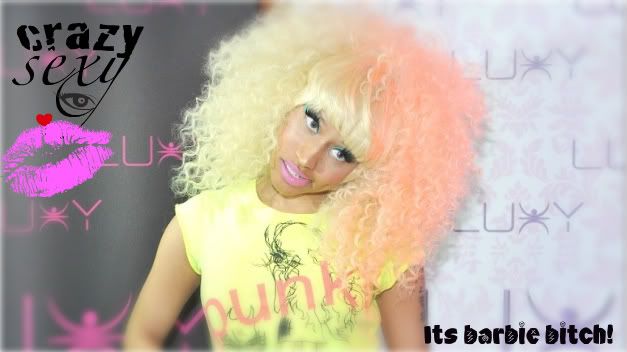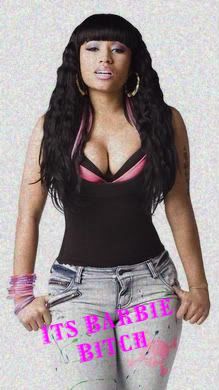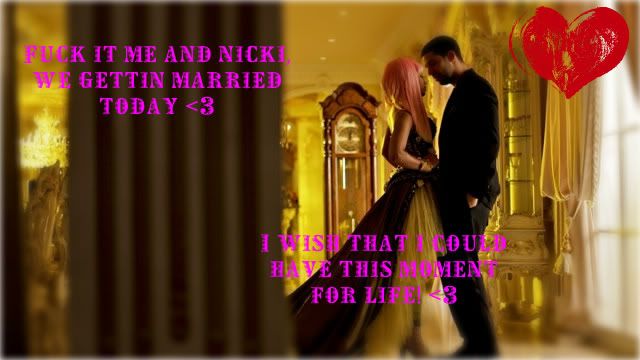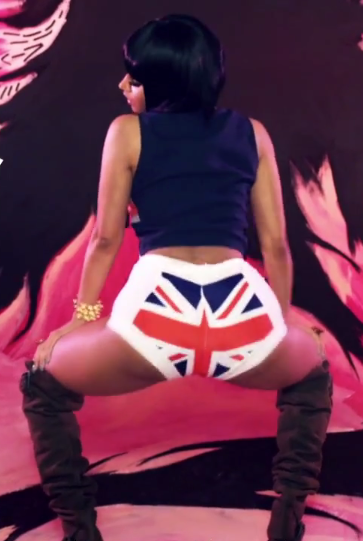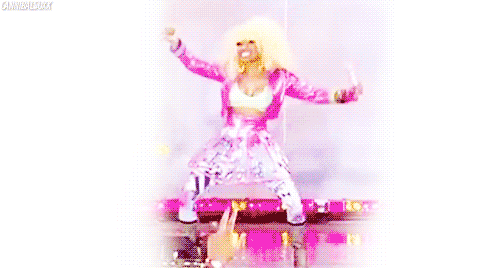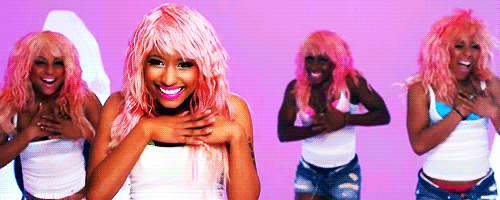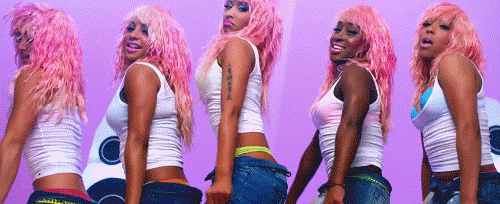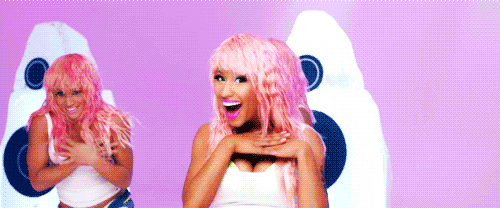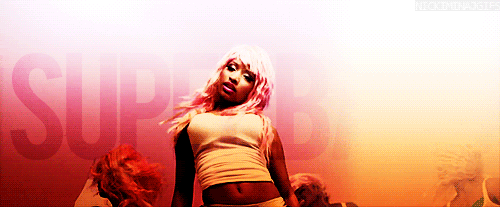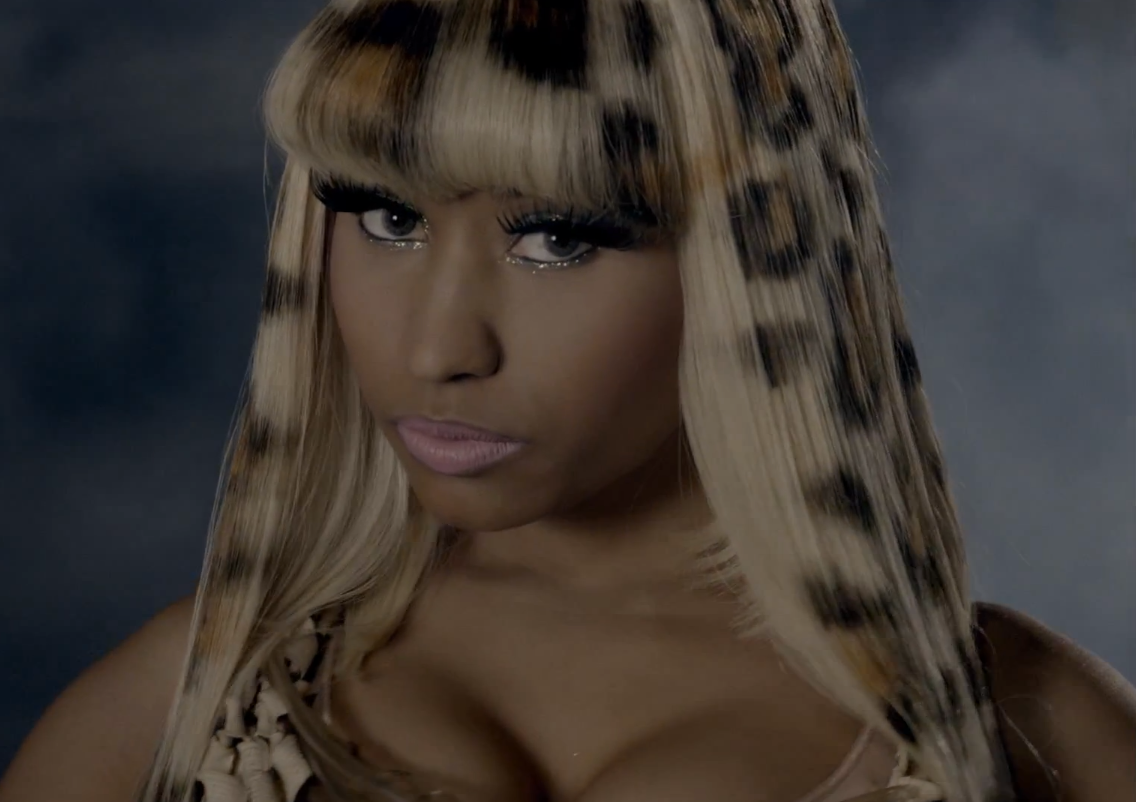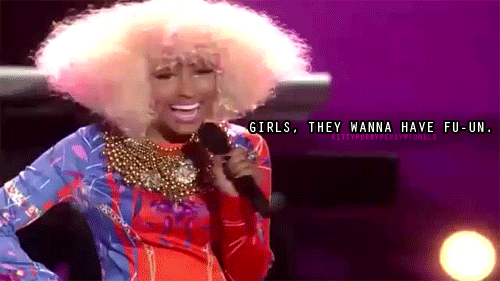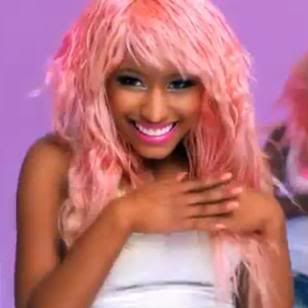 Sat, Oct 13, 2012 at 5:06 PM

Okaay so for the barbz and kenbarbz that do not no i have a beautiful bubba on the way....i am only 10 weeks pregnant but already had my first scan and my baby is perfectly fine and growing the way it should be. I seriously cant believe i have a little person growing inside me....and that little person is going to be my son or daughter its so weird!!! If any of you barbz would like to see my...