Wed, Oct 11, 2017 at 12:13 PM
8 Lucrative startup ideas for college students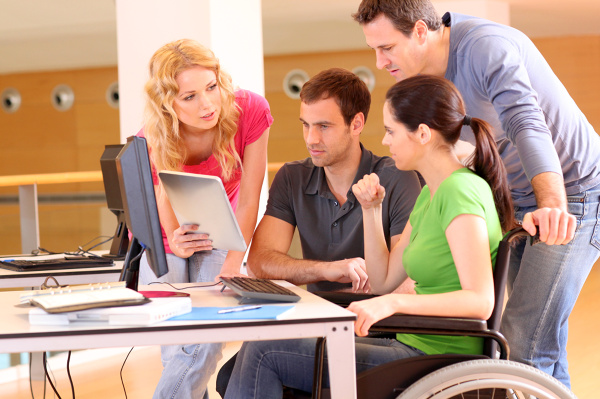 Unlike high school, college tuition can be quite costly and unaffordable for many. Majority of high school graduates don't end up in a college for higher studies due to insufficient financial resources. But there are also some scholars who deny giving up on their education and opt to earn a living to fulfill their academic needs. What's more interesting is that college students are not only participating in part-time jobs but also considering pre-graduation startups to earn a handsome income. Using their extraordinary skills and commendable passion, they are starting small businesses that fit their limited time as well.
If you're also a college scholar or about to become one, consider these amazing startup ideas that cost little-no-money and fit to tight schedules.
1. Residential cleaning service
Those who have got limited time and crazy cleaning habits will never mind offering residential cleaning service. It's a viable option for students who are looking for flexible working hours. You can simply post an ad online to let potential clients know about your availability and services. After the successful first home cleaning, you can build a network of clients solely off referrals and start hiring other students looking for part-time work to join your growing business. You can charge irregular clients hourly and permanent ones weekly or monthly.
2. Moving/Shifting service
If you're a frequent mover yourself, you can understand how daunting it becomes to pack and unpack. There are many people out there looking for an assistant to get done with shifting procedure. You can offer your services to all such movers and earn up to $200 for a single move. Also, make sure you can handle heavy lifting as you will be required to move large objects and furniture safely.
3. Babysitting
Are you good with children? If yes then cash it out! Babysitters are much in demand these days because both parents, moms, and dads, cannot skip work and sit home to take care of their newborns and toddlers. Post ads online and put a flyer in your neighborhood to let all potential parents know about your skills. Once you make a network of clients successfully, expand your business by recruiting your friends and other part-time job seekers.
4. Tutoring
Every student is good at certain subjects and this is where your cash lies! Start tutoring your class fellows and juniors and make some money. This is something you can do on campus as well without going to anyone's house or particular workplace. You can even expand this business by opening a small academy and recruiting other brilliant students as tutors. Tutoring is the best startup for those who want to pursue a teaching career after graduation.
5. Event planner
Some jobs don't require a degree but the talented mind and event planning is one of those. Having good aesthetic senses and organizing skills, you can become an event planner to earn a really good income per project. From school functions to birthday parties, you can show your talent and skills by organizing different events. The only thing you need to keep in mind is that one poorly organized event can put an end to your business whereas a single outstandingly done event can make your bank accounts fat.
6. Resume writing service
College students always need someone to help them with resume writing for summer internships and jobs. If you can create an impeccable resume, you are good to offer paid services to other scholars. You can even start a center to teach students about primary tools and key factors required to write an excellent resume.
7. Hand-made crafts
This startup is perfect for artistic individuals who love making jewelry, decorative articles and clothing items. You can post pictures of your hand-made objects online to sell them for a good price. An exhibition at college, shopping mall or park is also a good idea to attract potential buyers. Once you see people admiring your products, you can ask your family members and friends to join you in creating the items to make more objects in lesser duration.
8. Transportation
Scholars with good driving skills can become professional drivers and even establish a transport and delivery business of their own. Get your driving license, buy a car and start giving transportation in your neighborhood. If you cannot afford a car, simply join another transportation company and work as a chauffeur. Once you have enough money to purchase a car, get one and become your own boss. After some time, you will be able to expand your transport and delivery business by recruiting more drivers.

Author bio:
This article has been written by Evelyn Eden. She is a career counselor in New York and writes articles for educational blogs as well. She provides Custom Paper Help Service for students and students want unique assignment so she writes a unique assignment, thesis, and essay.