Thu, Nov 18, 2010 at 12:09 AM
Nicki Minaj "My Time Now" on MTV!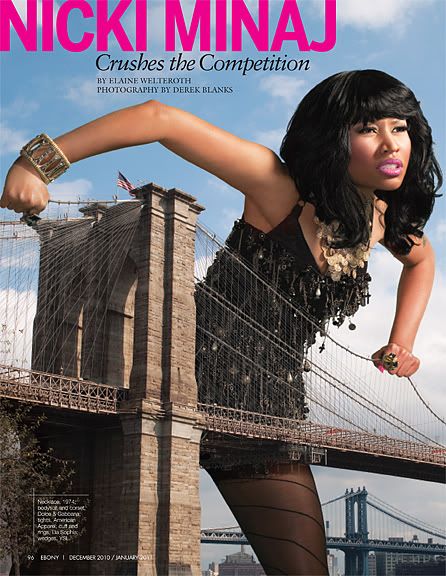 Well, we can see the secret! A documentary, entitled "My Time Now," following the Queens, NY MC will premiere on November 28, just a few days after Pink Friday hits shelves. Recently, Nicki spoke about her family's personal ups and downs, specifically her father setting their house ablaze when she was a kid.

She had to run out the last minute, Nicki explained. She had a dream the night before that the house was going to be burned down. Me and my brother werent in the house. She had us sleep at a friends house. So at like three o clock that morning, they were like, You gotta go down to your house ... somethings happening. We were young so we ran four or five blocks and all we saw was smoke.

In spite of that incident, Nicki's parents are still together and a small reunion of the MC and her kin is captured in "My Time Now".

SO WE GOTTA STAY TUNED!