YMCMB
I'd absolutely love a meet and greet with Nicki but unfortunately I don't have the money:(! booo
ONE DAY I will meet her
Everything about Nicki is so inspiring
NICKI MINAJ = IDOL
the most beautiful woman in the world ♥
If I ever got to meet Nicki Minaj, I would most probably end up crying with happiness.
yayayayaya




- - - -
I had to make them changes, I hope you understood
You see for every bad, I did a ton of good
But you was underground, and I was mainstream
I live the life now, that we would daydream
My only wish is you come enjoy it with me
Get on them conference calls, go meet them lawyers with me
The money came yeah, tripled and quadrupled it
But I still miss us when we was on some stupid shit
But its still fuck the media
They ridiculed you, never believed in ya
They just deaded you, left you in all black, but dear old Nicki; please call back..


You told me you'd come when I needed you
And you said it so sweetly I believed you
But I'm standing here calling I cant see you
But I am holding you, holding you, holding you to that

♥ ♥ ♥ ♥ ♥ ♥ ♥ ♥ ♥ ♥ ♥ ♥ ♥ ♥ ♥ ♥ ♥ ♥ ♥ ♥ ♥ ♥ ♥ ♥ ♥ ♥ ♥ ♥ ♥ ♥ ♥ ♥ ♥ ♥ ♥ ♥ ♥ ♥ ♥ ♥ ♥ ♥ ♥ ♥ ♥ ♥ ♥ ♥ ♥ ♥


♥ ♥ ♥ ♥ ♥ ♥ ♥ ♥ ♥ ♥ ♥ ♥ ♥ ♥ ♥ ♥ ♥ ♥ ♥ ♥ ♥ ♥ ♥ ♥ ♥ ♥ ♥ ♥ ♥ ♥ ♥ ♥ ♥ ♥ ♥ ♥ ♥ ♥ ♥ ♥ ♥ ♥ ♥ ♥ ♥ ♥ ♥ ♥ ♥ ♥

- - -

HEY NICKI HEY NICKI



NICKI'S HAIR, OH MY GOD ♥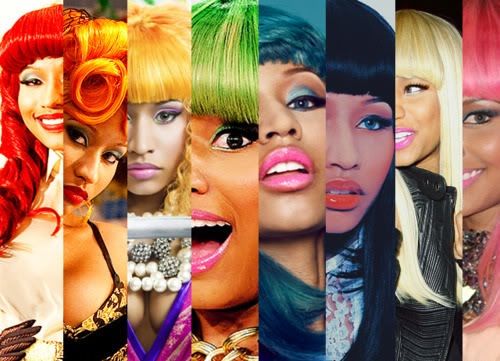 Stepped up in the party like my name was "that bitch".
All these haters mad because I'm so established.
They know I'm a beast, yeah I'm a fucking savage
Haters you can kill yourself! -
In my space shuttle and I'm not coming down,
I'm a stereo and she's just so monotone
Sometimes it's just me and all my bottles all alone,
I ain't coming back this time ♥ ♥


''No I'm not lucky, I'm blessed, YES!''


I hear they comin' for me,
because the TOP is lonely,
what the fuck they gon' say?
WHAT THE FUCK THEY GON' SAAAY?
NICKI - you the best bitch doin' it, doin it.


I ♥ her!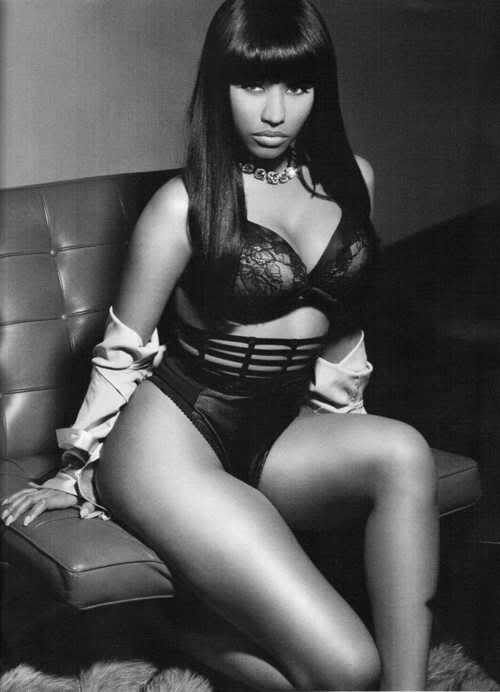 you see right thru me, how do you do that shit?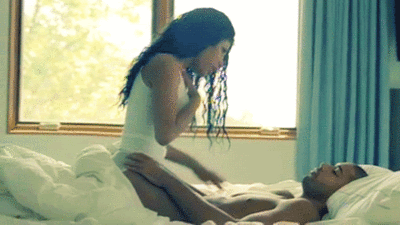 GREEEEEEEEEN HAIR - wow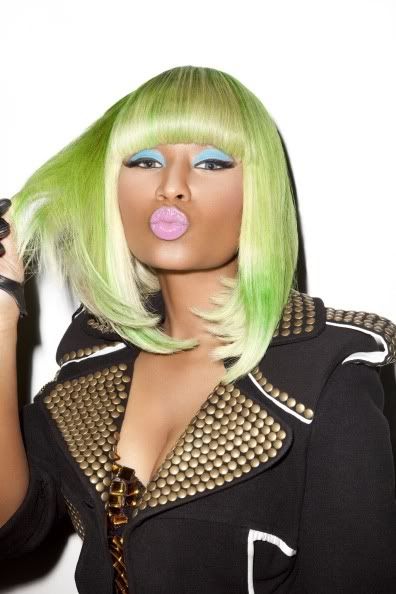 Okay I get it
Let me think
I guess it's my turn
Maybe it's time to put this pussy on your sideburns
He say I'm bad
He probably right
He pressing me like button down's on a Friday night
I'm so pretty like
We on my pedal bike
We on my low scrunch
We on my echo whites
He say Nicki don't stop, you the bestest
And I'd just be cumming off the top as bestest.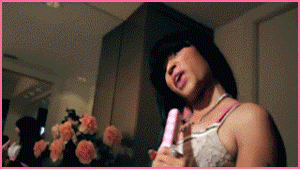 yes i'm a beast and i feast when i conquer,
but i'm alone on my throne


i love this!


gorgeous much?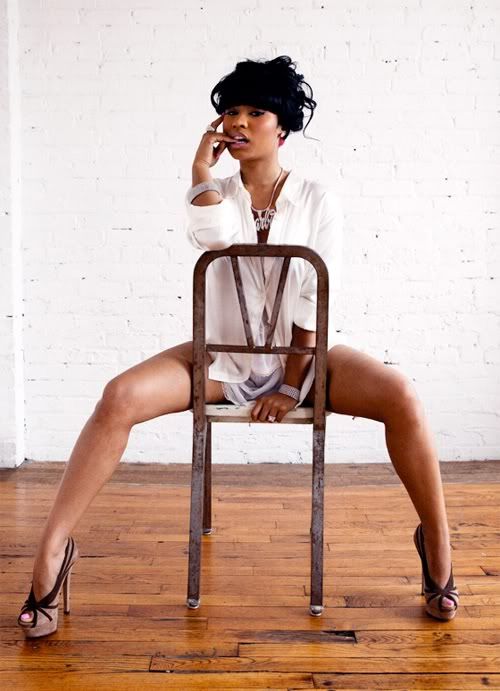 the dress ♥


excuse me, you're a hell of a guy
you know i really got a thing for american guys
i mean, sigh, sickening eyes


OMFG hair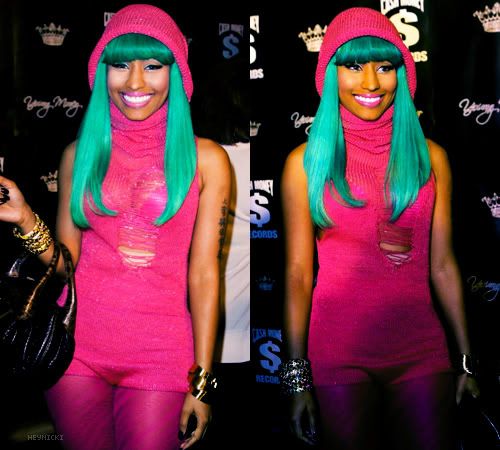 "God is with me"


you stupid hoe


to live doesn't mean you're alive...



-
I am not Jasmine, I'm Aladdin;
So far ahead these bums is laggin'
See me in that new thing, bums is gaggin'
I'm starting to feel like a dungeon dragon...
Rah rah, like a dungeon dragon,
I'm starting to feel like a dungeon dragon♥

Blog
Sun, Jul 17, 2011 at 3:06 PM

https://www.youtube.com/watch?v=rhW4Py-v68g - it's not nicki, no. but this cover of superbass is absolutely beautiful! can't stop listening to it. hope she does well!xx